ALBUM RELEASE: Interview with Sara Marie Barron on "Existential Glam"
Sara Marie Barron's Existential Glam is a powerful and convincing follow up to her 2018 debut full-length Sad, But True. Over the past few years, Barron has continued to refine her craft as vocalist and as an artist in general, resulting in a collection of tracks that is polished, poised, and remarkably moving. (Featured image credit, Chloes Sells.)
As Noisy Ghost has put it, "Quite frankly, Barron is giving us all the soul-restorative slow jams that we need right now; she's in her element, more than ever here, and that adds to the intimacy and naturalness in her vocals and her lyrics."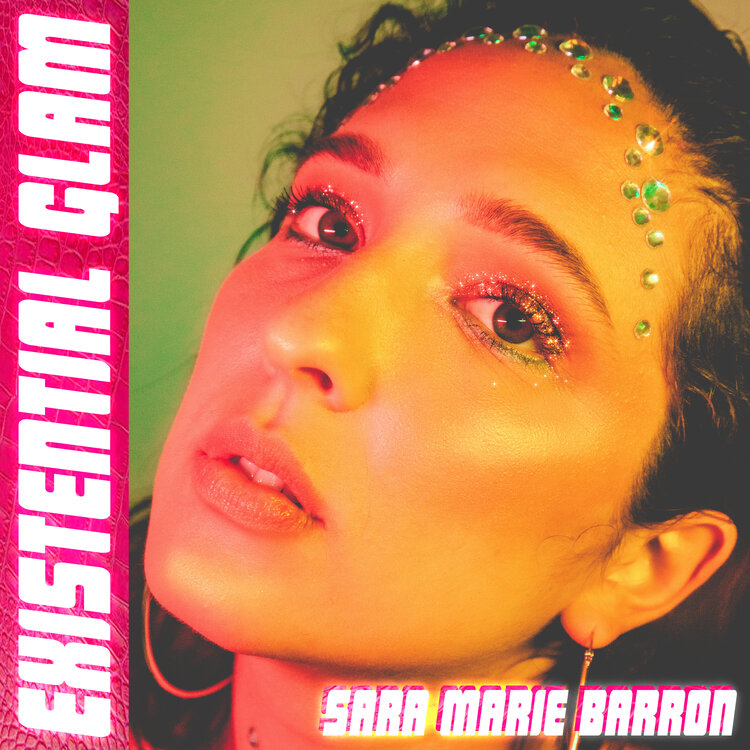 We caught up with Sara to talk about about her musical background, her creative process and more. Read our conversation and listen to Existential Glam, available on all platforms!
How did you first get into music? What are your earliest memories of deciding to pursue your craft in a serious way?
Sara Marie Barron: I have been singing for as long as I can remember. I remember writing little songs in my diary at eight years old and singing them a capella. I performed my first original song in eighth grade at my school's "Battle of the Bands," and that's when I realized that writing songs and performing them was something I was super passionate about.
However, I would say I didn't start pursuing a career as an artist until 2017, at age 22. Before then, I always felt like I needed to have a "real job" and make music on the side. I didn't know anyone personally who had been able to make a living from music and just didn't see it as a viable option. After college, I moved to Portland, Oregon to work for a music licensing company. I loved being around music and musicians, but I had a sinking feeling that I wasn't giving my own music a chance. Not long after I moved to Portland, a series of health problems prompted me to move back to Detroit. After that, my perspective and priorities changed a lot and I started to dedicate my time fully to making and recording my music. I guess I realized that time is precious and we might as well spend it doing what we love, even if it's really scary.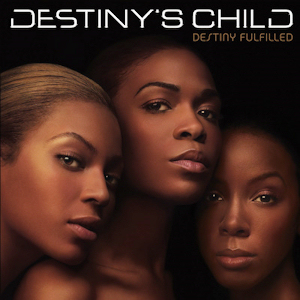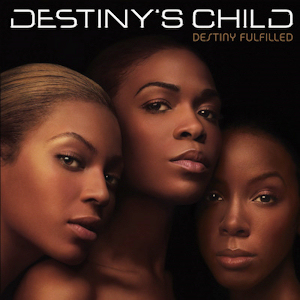 What's the first album that you ever downloaded / purchased?
SMB: The first album I remember being really excited about was Destiny Fulfilled by Destiny's Child. I was in fourth grade when it came out and my mom's friend gave me a CD for my birthday. The record came out November 10, and my birthday is Nov. 20.
I always loved Destiny's Child. I feel like the early 2000's was just such an iconic time for pop and R&B music that I'm grateful to have been a sponge during that time. Looking back, I would definitely say that was a very formative time for me musically and I think a lot of my melodies and vocal harmonies are reminiscent of that era in music. 
How has the past year (and more) dictated your creative process? What is the significance of this release for your career, and for you as an individual?
SMB: Oh man, it's been a ride. I think the past 2-3 years in general have been a huge growth period for me as an artist. I have a much stronger vision and started producing and writing in logic which has changed the way I write music. I still write music with just voice and keys too, it just depends on the day.
All that's to say, I feel like Existential Glam definitely shows my growth as an artist and points in the direction that I'm going now. I was excited to have more visuals to go along with this record as well. Before March, I was super excited to release this record and hopefully do another tour. Those plans obviously got pushed back but I was lucky enough to be able to organize a safe and magical outdoor release show.
This whole lockdown/quarantine has definitely been a stressor as a musician who is in a "beginning" stage of my career. There have been times where I feel super discouraged and sad but I've also just tried to be positive and adjust to where things are now. Everyone is dealing with the same thing so there's that feeling of solidarity that can feel super comforting too.
If you had to explain this project to a stranger in 30 seconds, what would you say?
SMB: This feels weird to say, but I'll say it anyway: I guess sonically, maybe it would feel like going to dinner with Amy Winehouse and Sade, but then getting drinks with Britney after. Emotionally, it chronicles the romantic highs and lows of the last three years of my life.
Do you have a favorite song on the project? What is it, and why?
SMB: I love all of them, but I would probably have to say Silence. Just the way I was feeling when I wrote the song was so serene and at peace, and I go back to that place every time I listen to it.
I brought it to my friend Jonathan Franco with just chords and melody/lyrics and he helped me transform it into the exact vibe that I imagined for it. It was truly just one of those instances of seeing a creative vision brought fully to life in an organic and stress-free way, it was really really special. 
What do you hope that people will think / feel when listening to this record?
SMB: I hope, especially now, that they feel a sense of calm and maybe see themselves in the song. My favorite part about music is when I hear a song and the artist is describing exactly what I'm going through. Or when a song is so good it can change my mood entirely. I hope to give people that same feeling.
If you had to imagine yourself as a fan experiencing this music, what do you hope that would be like?
I feel like it depends on the song, but the record itself is very sensual and intimate. I love when I'm listening to a record and I just get lost in it and dance alone in my room or just drive around because I don't want it to end. One of my friends told me she stayed in her car for 30 minutes in a Kroger parking lot because she wanted to finish listening to the record, and that's the nicest thing anyone's ever said to me about my music.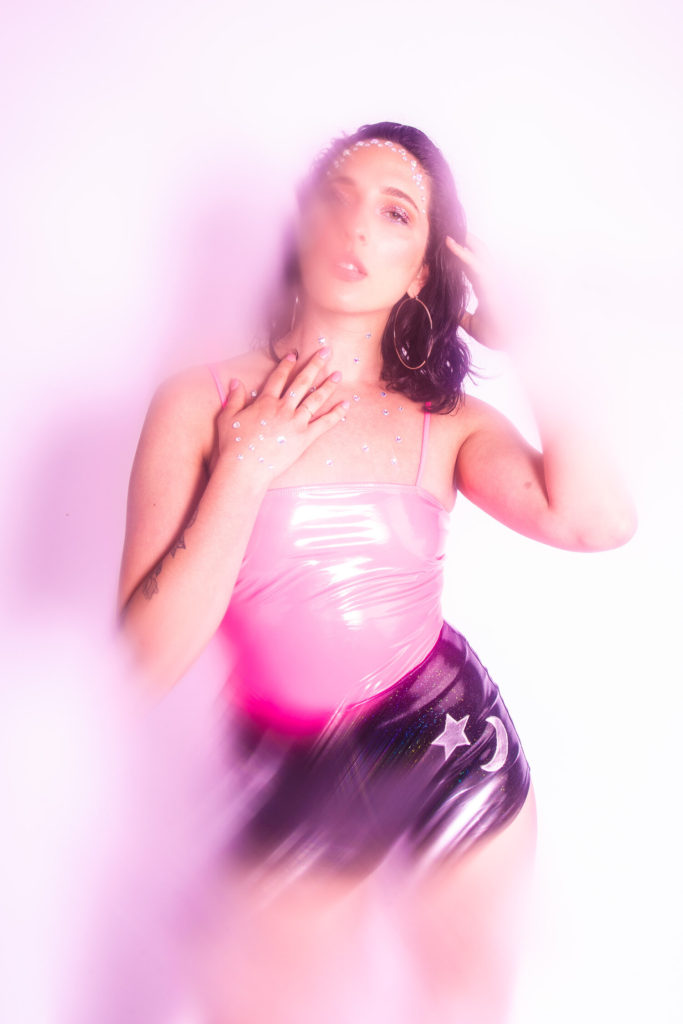 What should we know about this project in particular? How does it build on your artistic identity / pave the way for what's to come?
SMB: If I were to add anything, it would just be that I am constantly changing what I'm listening to and what I'm inspired by, so I think that whatever's coming next will always sound a little different. I guess as far as my artist identity, I hope to empower my listeners to embrace sensuality and be vulnerable about what they're feeling, and I hope this record helps them to do that.
The post ALBUM RELEASE: Interview with Sara Marie Barron on "Existential Glam" appeared first on PLAYGROUND DETROIT.