Bruiser Thanksgiving Returns: A Detroit Tradition to Celebrate
Detroit's resident purveyor of avant-garde hip hop, Danny Brown, has already cemented his place in the city's musical history. But that's not what it's all about, at least according to Brown himself:
"I'm just happy that we're here for the 8th year of doing it. I don't make money off of this…I do it for the cause, and for the artists. When we get to the 10th year, that's when it'll feel like we're really doing it."

– Danny Brown
Despite his humility, Danny Brown has created something special with Bruiser Thanksgiving. A mini-festival billed as a one night celebration, the show attracts crowds from across Michigan and beyond that are eager to see what "The Black Brad Pitt" has been up to. Past bills have featured such iconic artists as Lil B, Joey Bada$$, Sada Baby, and more, and every year comes with its own set of surprises.
This year, one of those surprises will be the first-ever DJ set from Detroit's own Helluva, an iconic producer in his own right who will be spinning music that has inspired him as well as his platinum-plaque'd records from throughout his storied career. "I'm super geeked to have a Helluva DJ set…I can't wait to see what he's gonna play, he's a legend," says Skywlkr, longtime DJ and producer with Danny Brown and the Bruiser Brigade.
Bruiser Thanksgiving really couldn't come at a better time for Danny and his crew: 2021 has been a standout year fro Bruiser Brigade records, featuring releases from Bruiser Wolf, Zelooperz, Fat Ray, and J.U.S. just to name a few. It seems that this year will be remembered as the year of the Bruiser, a time where Danny's momentum has been met by the ambition of his peers, and where the crew's loosely affiliated circle becomes a true force to be reckoned with.
"Last year, everyone told us to chill, but we really didn't want to take a year off. So we worked really hard to put a virtual show together, at the house that Danny shot the "Best Life" video in, and our goal was to roll out a program that was really authentic. We brought together our friends as well as some insane local talent, and we made it happen. And that's what brought us to here…where we're able to get everybody back in person, with the fans, with the artists, with everyone. We're all gonna be in the same room going nuts, and that's exactly what I'm most excited about."

– Dart Parker, Danny Brown's manager & manager at Goliath Artists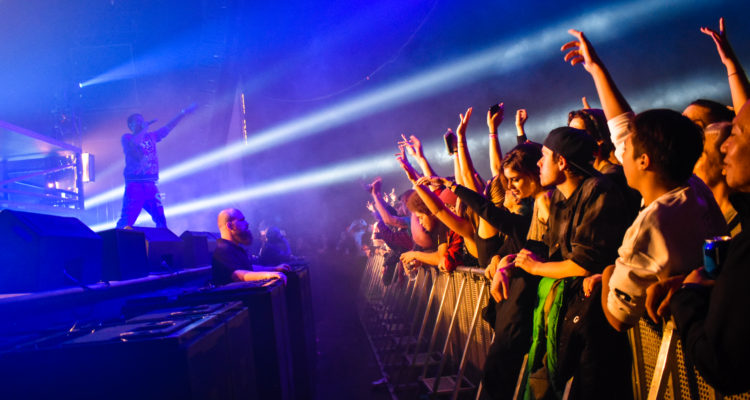 At the end of the day, Bruiser Thanksgiving is not about the hype. This is a hometown show, organized by an artist that has carved his own lane in the city and around the world, as he works to continually create a space for himself and his peers:
"Bruiser Thanksgiving is not about me, it's about the kids man. That's all it's about. Last year was fucked up, but before that when I did this, I would go to the student's classrooms. I would sit in on their lessons, all that. Growing up in Detroit the way that I did, I didn't have nothin. It wasn't nothin that would inspire me, with my poetry or with the writing or nothing like that. I wanna find the next Danny Brown, cuz I know that there are kids out here that was just like me. It's a thousand Danny Brown's in Detroit, they just live in the hood, and they can't see that the world is bigger than that. So I'm trying to be the one that shows them that.

– Danny Brown
So whether you're going to Bruiser Thanksgiving to party, to enjoy the music, or to be a part of a Detroit cultural phenomenon…there is a place for you in that room, and just know that you will be witnessing history in the making.
The post Bruiser Thanksgiving Returns: A Detroit Tradition to Celebrate appeared first on PLAYGROUND DETROIT.