On September 27 and 28, re:publica – Europe's largest annual Internet and digital society conference – will host its nationwide Sequencer Tour at Tangent Gallery (715 East Milwaukee Ave) in Detroit. Check out this trailer.
Founded in 2007 in Berlin, Germany, re:publica is a community-driven event that aims to provide a platform for digital expression, discussing current issues of digital society and envisioning the future.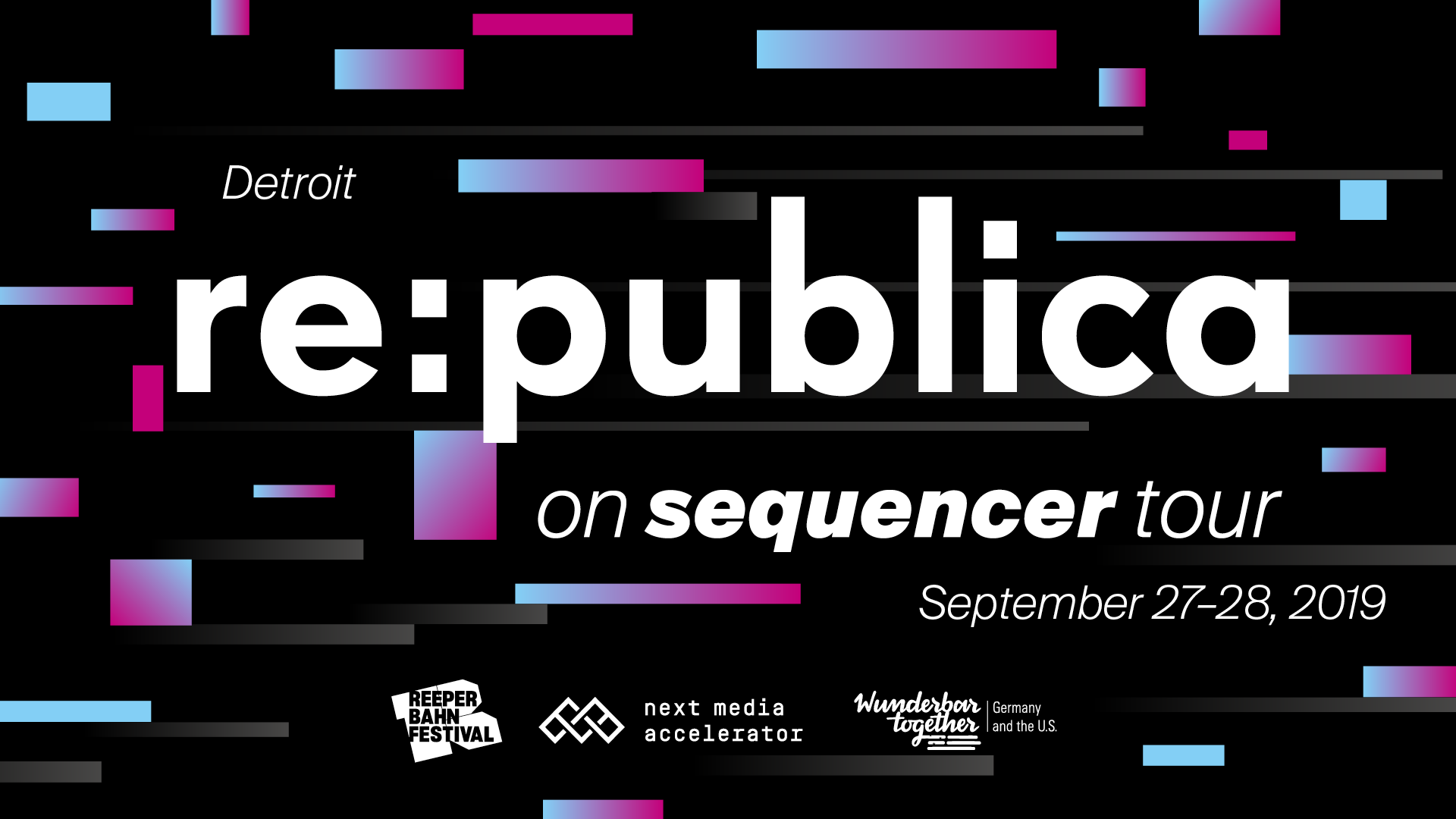 Co-curated by Tiff Massey, Lauren Rossi, Dimitri Hegemann, Jessica Robinson, Karen Prater Jasmine and Maria LaLonde, re:publica Detroit's keynote speeches, performances, workshops, panels and more focus on the topic of ACCESS to arts and culture, mobility and urban space, and work and the new economy. The goal is to create dialogue around who receives access to creative expression, economic opportunity, and urban mobility in an age of digitalization. 
Conference Topics Include:
View the full schedule here and list of speakers here.
re:publica Detroit is part of the Detroit Month of Design. Entrance is free.
Make sure not to miss the closing party on September 28, 9 p.m. – 4 a.m. at Electric Studio, curated by the Detroit-Berlin Connection. Take a look at the lineup here.
Register free here!
The post re:publica Detroit hosts Sequencer Tour Conference from September 27-28th at Tangent Gallery appeared first on PLAYGROUND DETROIT.