Artist Hajime Kinoko Brings Contemporary Shibari Performance to MOCAD on Saturday, 2/1
Hajime Kinoko is considered Japans's foremost contemporary practitioner of Shibari, a traditional Japanese form of rope-binding. The word Shibari means "to limit someone's movement so they can not move freely," not to be confused with Kinbaku, which means, "to bind tightly." Kinoko explained this important distinction in a 2018 interview with Office Mag:
"…the way I think about is: Kinbaku is to tie people in the way of BDSM, and Shibari is to bind people, but also bind something that's not human. I think Shibari has more variety."
On Saturday, February 1st, MeanRed (in partnership with the Museum of Sex) will bring Kinoko's world-renowned performance to the Museum of Contemporary Art Detroit, one of two appearances in the U.S. this year, for a mind-bending exhibition that traverses the world of art, music, fetish play, and beyond.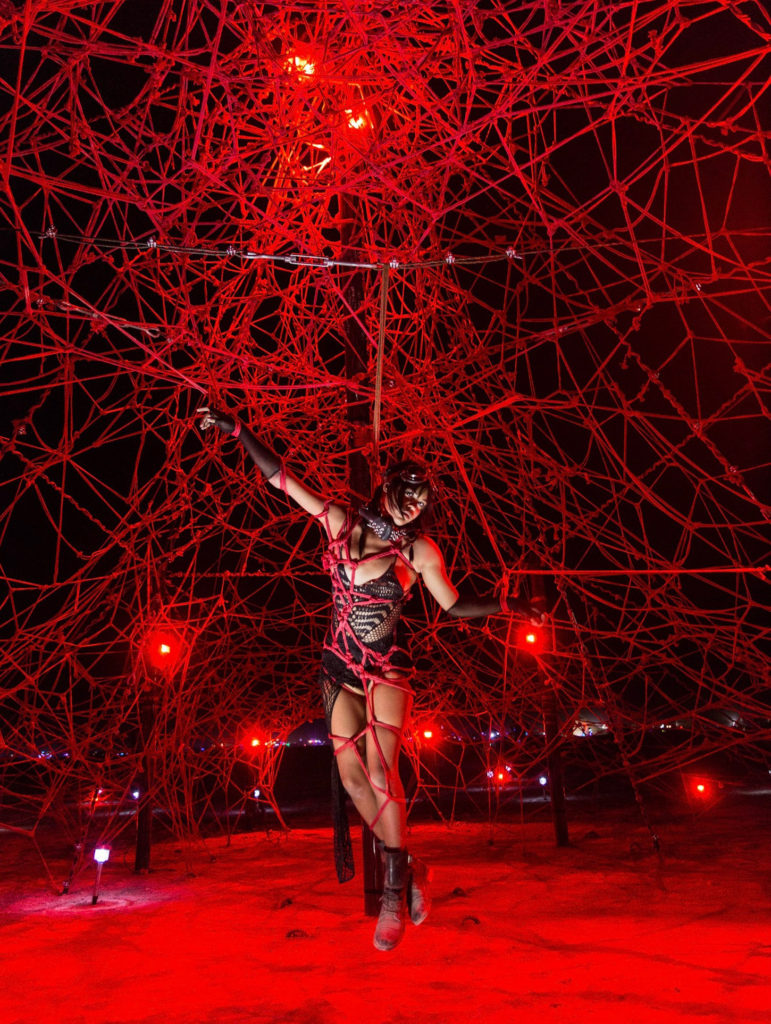 His intricate designs are quite at home in a museum, nestling his collaborators within webs of rope that could exist on their own as aesthetic masterpieces, rendering the subject as a singular part of a complex and fascinating whole. The live aspect of the performance makes the experience all the more visceral, challenging audiences to expand their understanding of gender-roles, sexualization, power dynamics, and societal norms. From Office Mag:
"As part of the event, Kinoko bound his model, Aimi, in an emotional act in which traditional roles were completely reversed. Whereas most Shibari performances see the woman—or the person being tied up—as the quiet submissive, it was Kinoko who was completely devoted to Aimi; in this scenario, she was completely empowered. But even more than watching IRL power dynamics, it was the real sense intimacy that made us all feel like voyeurs."
Whether you are an experienced player or a skeptical-but-curious spectator, the event is sure to provide an approachable access point for exploring this spectacularly storied art form, and the myriad of socio-cultural phenomena that it embodies and converses with.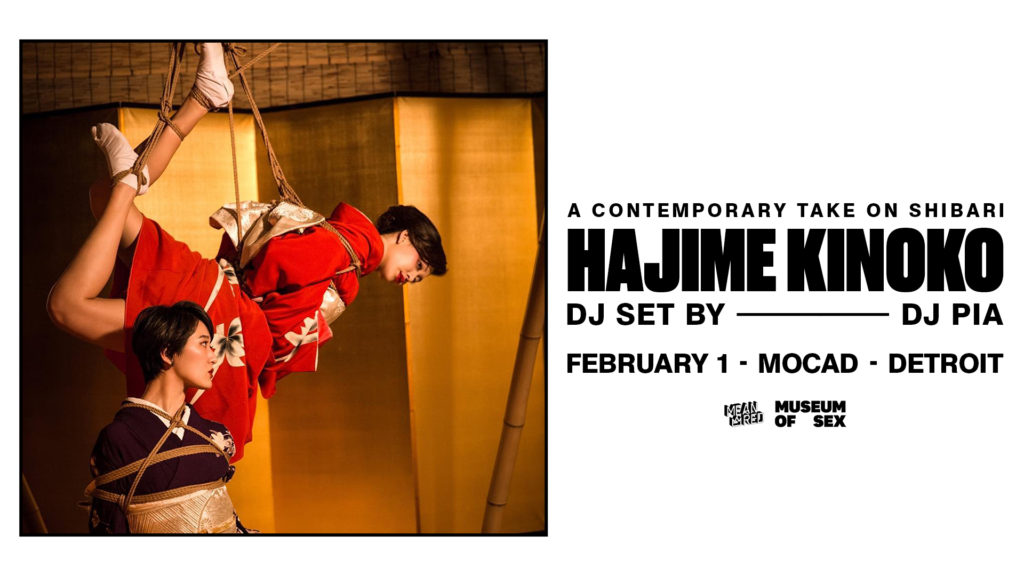 Get your tickets before it's too late and be ready to have all of your preconceptions melted away.
The post Artist Hajime Kinoko Brings Contemporary Shibari Performance to MOCAD on Saturday, 2/1 appeared first on PLAYGROUND DETROIT.