Convergence: Cracks in the Glass Ceiling Exhibition Opens on January 26th at GVSU
A new exhibition including various Detroit artists, Convergence: Cracks in the Glass Ceiling group exhibition "represents the pushing of boundaries into spaces that cultivate growth and coordinated expansion. The opening reception will take place at Grand Valley State University, opening to the public on Thursday, January 26th from 5-7pm
"Breaking barriers helps us to grow and mature in our thought processes regarding culture, community, and experiences. Operating out of purpose and passion releases us from the confines of our comfort zones and allows viewers to experience a (proverbial) cracking of the glass ceiling."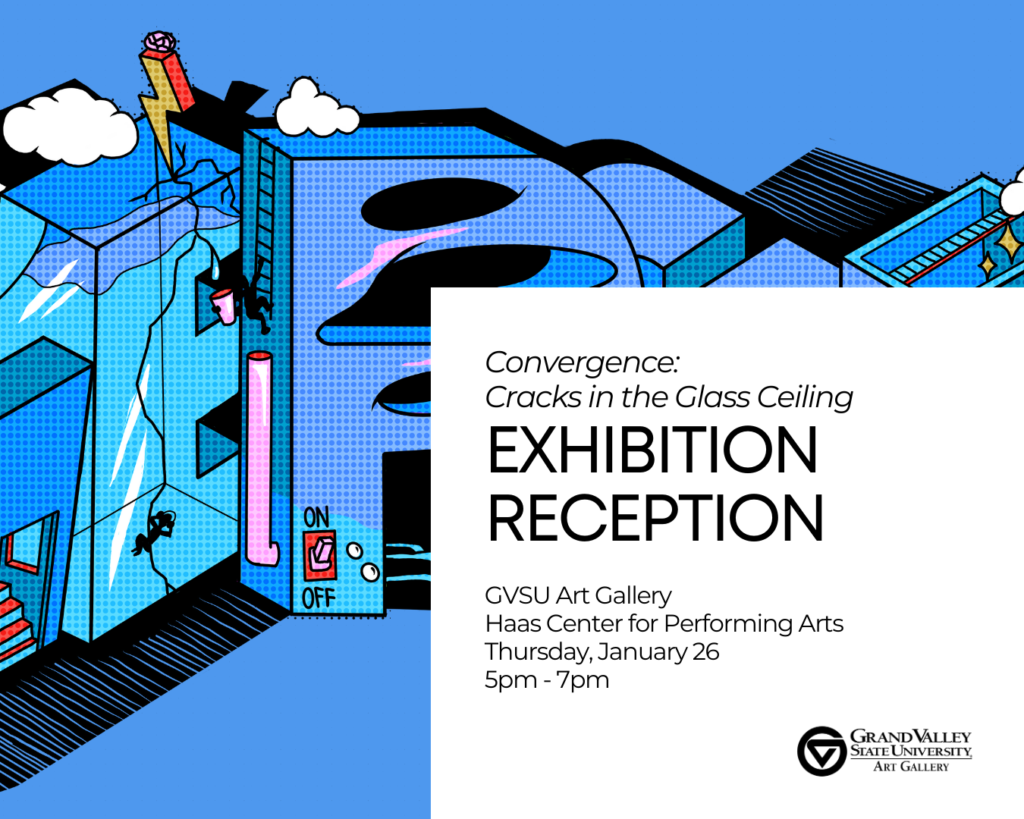 We are please to share that various textile quilts by Julian Jamaal Jones artwork from his debut solo exhibition, MARKINGS, will be included alongside various contemporary artists including Sheefy McFly, Bryce Detroit, Torrence Jayy and more.
FEATURED ARTISTS
Jasmine Bruce, Bryce Detroit, Pauly M. Everett, Torrence Jayy, Julian Jamaal Jones, Sheefy McFly, Richard McNeal, Andre Ray, Steven Reynolds, Tobishinobi, Estéban Whiteside
This unique group of artists create vibrant contemporary pieces that include traditional elements of art while blurring the lines between street and contemporary works.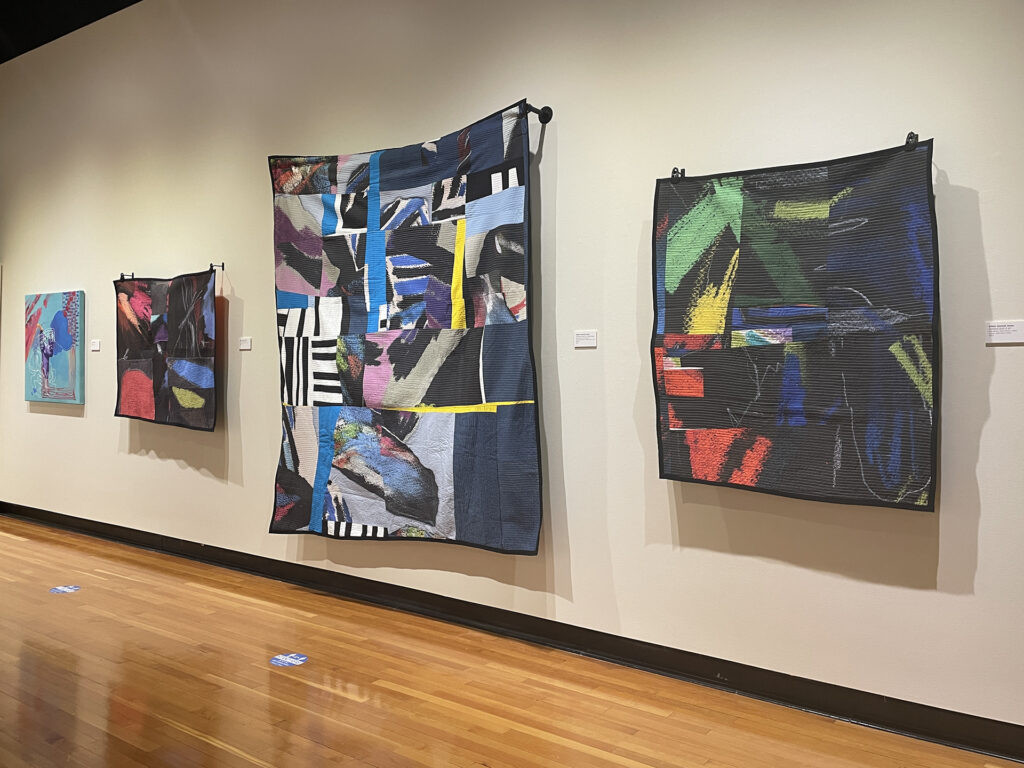 This exhibition is co-created with MUSE GR, curated by Stephen and Taylor Smith.
Stephen and Taylor Smith are the owners of Muse GR, an interactive art gallery and event space on the Westside of Grand Rapids, Michigan. Through Muse, Stephen and Taylor connect with the community using art and creativity to encourage positive transformation and discovery of one's purpose and passion.

Stephen is a local photographer, curator, and educator at the Grand Rapids Public Schools and Grand Valley State University. Taylor has gained a love for writing and digital media while working many years in non-profit communication. Together they aim to inspire and support others at a place of artistic convergence and collaboration.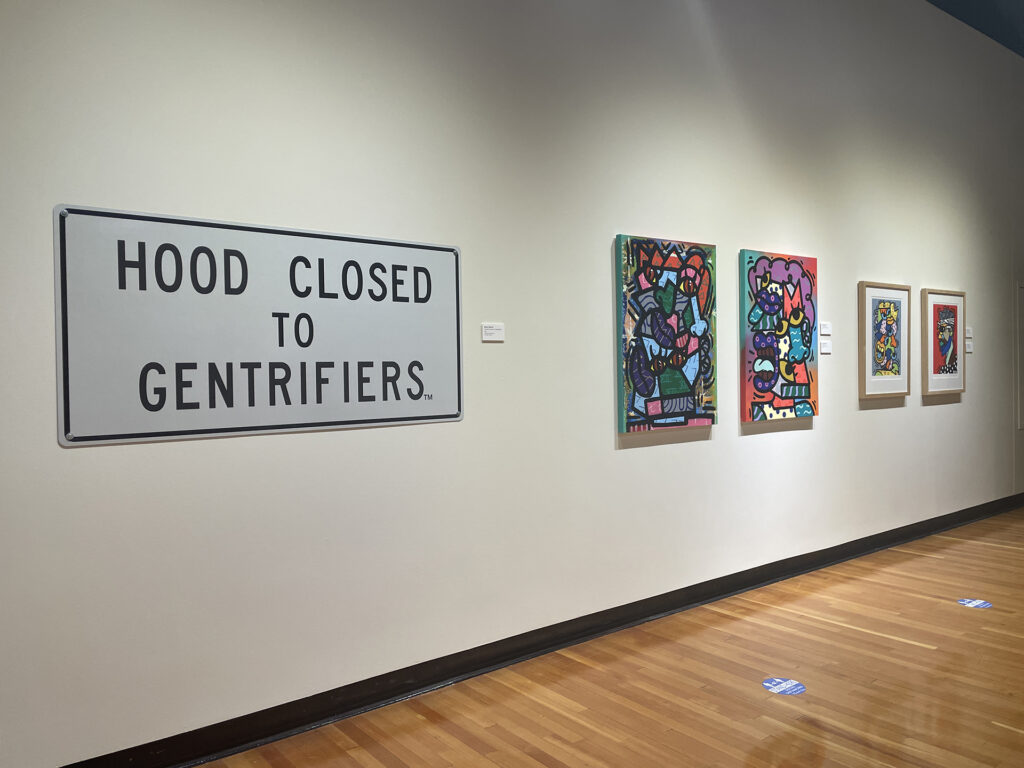 Opening Reception Location
Friday, January 26, 2023
GVSU Art Gallery
Thomas J. and Marcia J. Haas Center for Performing Arts, Allendale, MI 49401
Parking in Lot H2 will be free during the reception, across the street from the Performing Arts Center (PAC).
Here is the campus map:  https://www.gvsu.edu/homepage/files/pdf/maps/allendalecampus.pdf.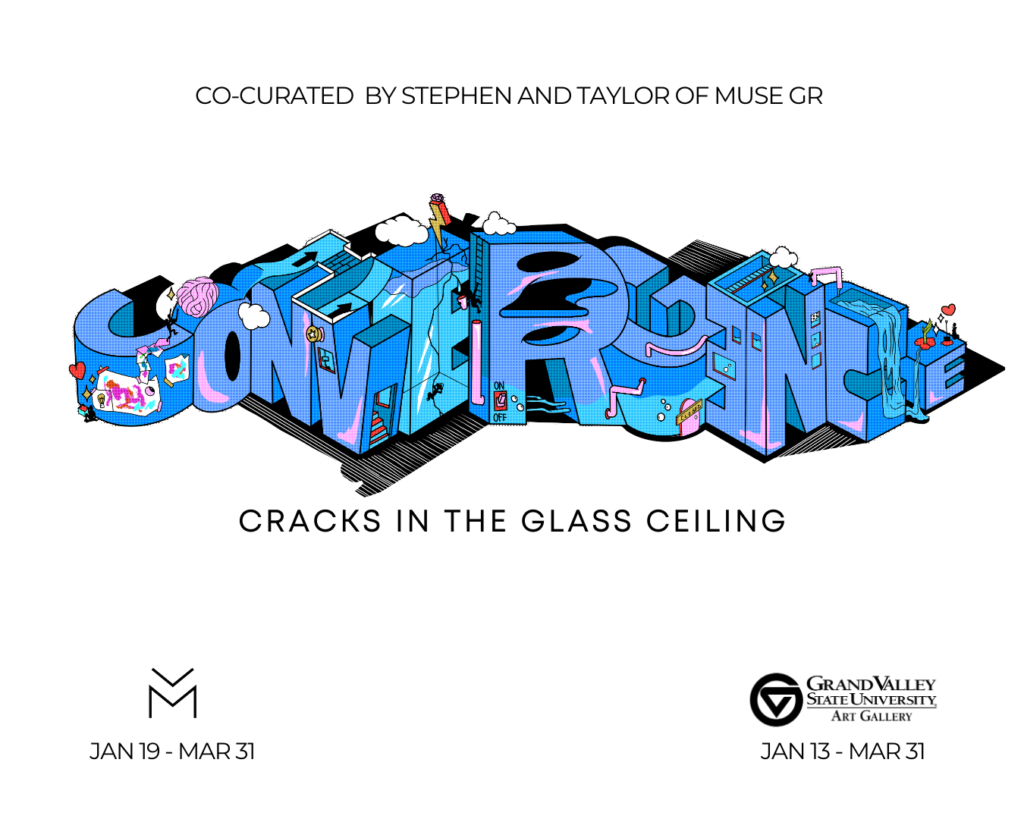 Haas Center for Performing Arts Gallery (PAC 1121), Allendale Campus
January 13 – March 31, 2023
Opening Reception: Thursday, January 26, 5-7pm
Hours:
Monday – 10am-5pm
Tuesday – 10am-5pm
Wednesday – 10am-5pm
Thursday – 10am-7pm
Friday – 10am-5pm
Closed:
January 16, 2022 (MLK Day)
March 6-10, 2022 (Spring Break)
The post Convergence: Cracks in the Glass Ceiling Exhibition Opens on January 26th at GVSU appeared first on PLAYGROUND DETROIT.