INTERVIEW: NICHE HITCH X BOBBY LV ON DEBUT COLLABORATION COLLECTION
Floral artist Lindsay McWhorter (Niche Hitch) has released a new collaboration with multi-disciplinary artist and CCS alumni Bobby L. Veresan to establish a permanent object from a once ephemeral medium.
An everlasting floral arrangement built from altered plant materials, intentionally designed to complement the vessel it exists in. Each vessel is created utilizing different clay materials, glazes, multiple firing temperatures and building techniques. Together the preserved elements play, creating intriguing, new, silhouettes and ultimately, one activated sculpture.
Read on for an interview with the creators behind these eccentric arrangements.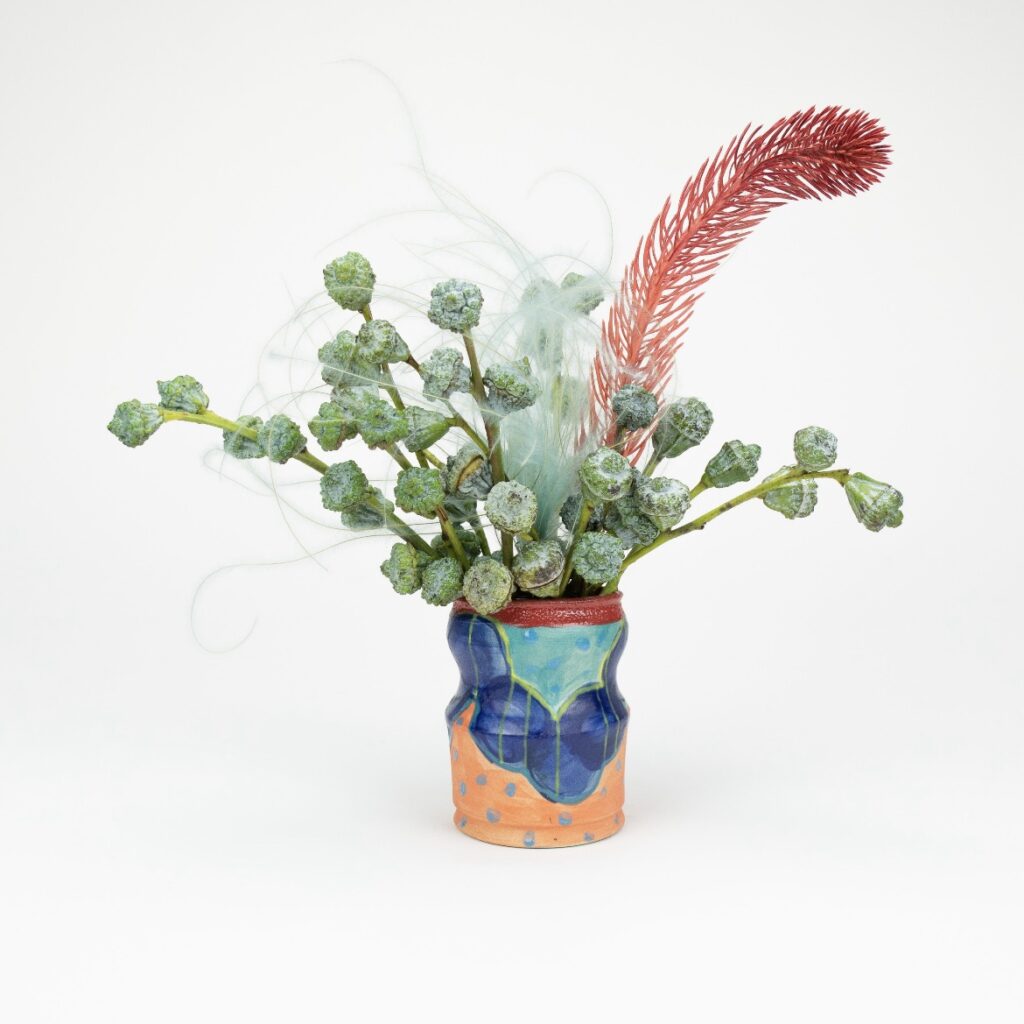 How does each of your work either balance or complement one another?
Bobby: Both of us focus heavily on texture, also movement, with Lindsay adding fiber-like, airy elements, the work takes on realistic characteristics; it starts breathing.
Lindsay: There's a degree of humor to both of our work.
Whose idea was this collaboration?

Bobby: Both.
Lindsay: It was the obvious choice.
What concept and mediums this series is exploring together?
Bobby: The concept is evolution. The ceramic pieces utilized in this series are earlier works of mine- with Lindsay adding the preserved floral medium, the pieces have developed into elevated, exotic sculptures.
Lindsay: The sequence of our personal endeavor together also plays a role in the foreseen idea of evolution. We recently finished building a joint studio and this series was produced in the space.
We're interested in exploring further the possibilities of botanical/clay hybrids. It's like the game 'Telephone'- the concept mutates over time.
What is it about using dried objects that is the most interesting to you?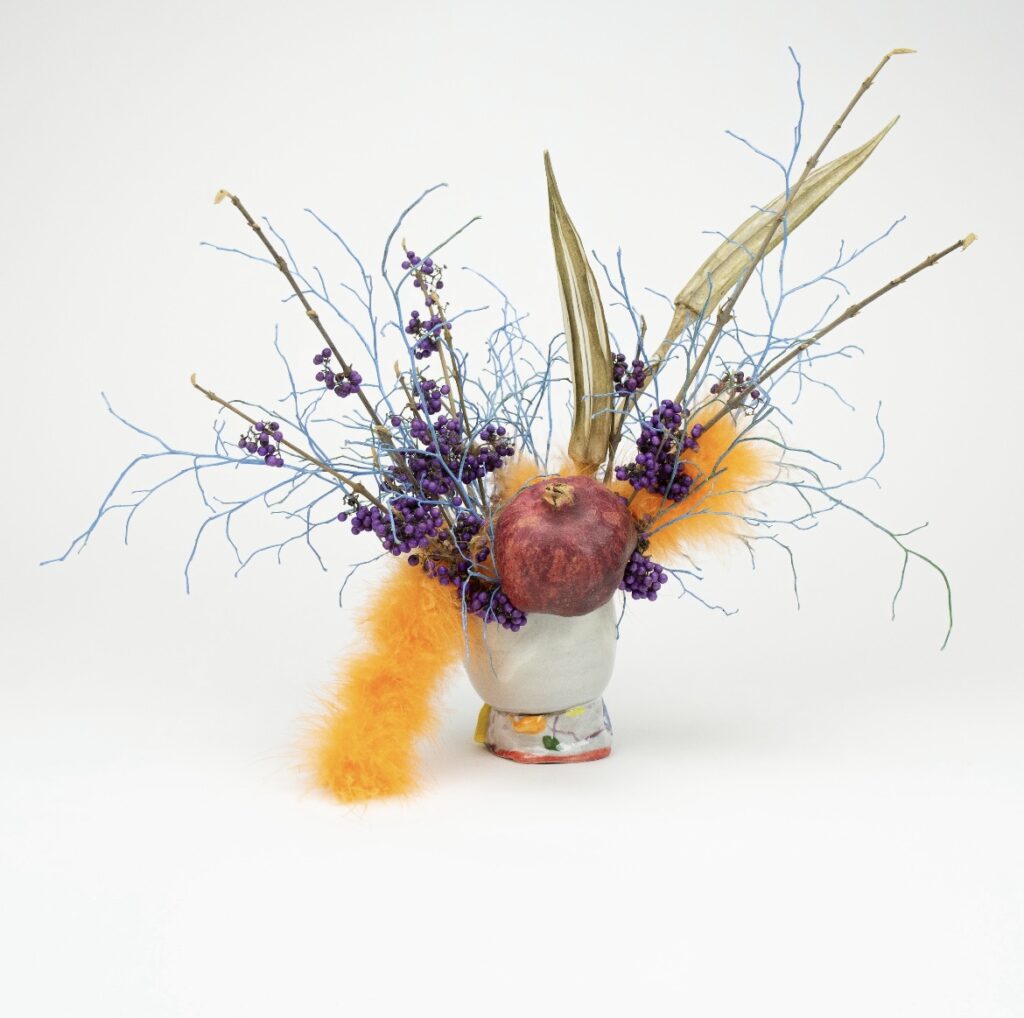 Bobby: The change that occurs from fresh to dry is interesting, it becomes an entirely different plant. The reincarnation is stimulating.
Lindsay: Definitely the biggest challenge is sourcing material, we are limited in this region.
What's the main differences between each of your works?
Bobby: The process. With ceramics the results are delayed, there's more time and science involved.
Lindsay: Adding flowers to a pot is relatively quick endeavor, it's like the happy ending. A floral garnish indicates that the vessel has reached its final desination.
What inspires you? 
Bobby: The clay itself, clay is a special material with special properties and the behavior changes in different environments, and it has memory like a brain. It inspires me to push the properties further.
Lindsay: Bobby's work inspires me. I now have access to exciting new armature- a skeleton to build from.
Do you have a favorite technique?  
Bobby: Altering wheel throwing and glaze manipulation. 
Lindsay: I enjoy integrating synthetic fibers or non-floral objects into the design.
What about your creative process have you found to be the most successful for you?
Bobby: Fast-forward thinking. Also, not being afraid to fail. The faster you fail the faster you excel beyond it.
Lindsay: Journaling, putting things on paper. Humans have 70,000 thoughts a day or something, so documenting and organizing helps.
The post INTERVIEW: NICHE HITCH X BOBBY LV ON DEBUT COLLABORATION SERIES appeared first on PLAYGROUND DETROIT.