Detroit Month of Design 2023: United By Design Happening September 1-30th
Every September, partners across Detroit—from emerging studios to established companies and educational institutions—come together to show off their latest works and ideas. These cross-disciplinary events take place in all corners of the city, highlighting the talent and innovation that makes Detroit a UNESCO City of Design. 
The 13th Annual Detroit Month of Design Festival is a citywide celebration of creativity that gathers designers and the greater community to celebrate Detroit's role as a national and global design capital. Last year the festival featured 175+ creatives, 80+ events, and engaged 50,000 attendees in various Detroit neighborhoods throughout the month. View the Full Schedule.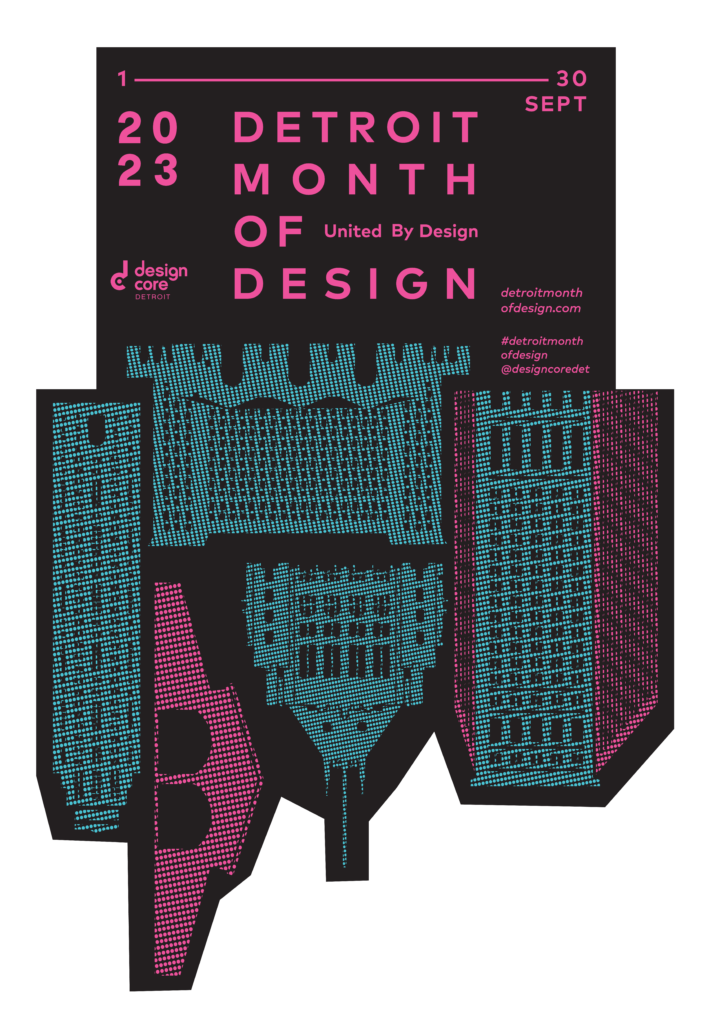 As the steward of Detroit's UNESCO City of Design designation, Design Core tells Detroit's design story locally and globally. Design Core champions the transformative power of design in Detroit by supporting the creative problem-solvers using design solutions to improve our city's economy.
DETROIT IS THE FIRST AND ONLY UNESCO CITY OF DESIGN IN THE U.S.
As a UNESCO City of Design, Detroit is part of a network of 43 cities around the world using design to improve the lives of everyday people. This designation puts Detroit's design assets to work, ensuring a more sustainable and equitable future for all Detroit residents. As a member of the UNESCO Creative Cities Network (UCCN), our goal is to establish Detroit's unique role as a global leader in inclusive design through collaborative action.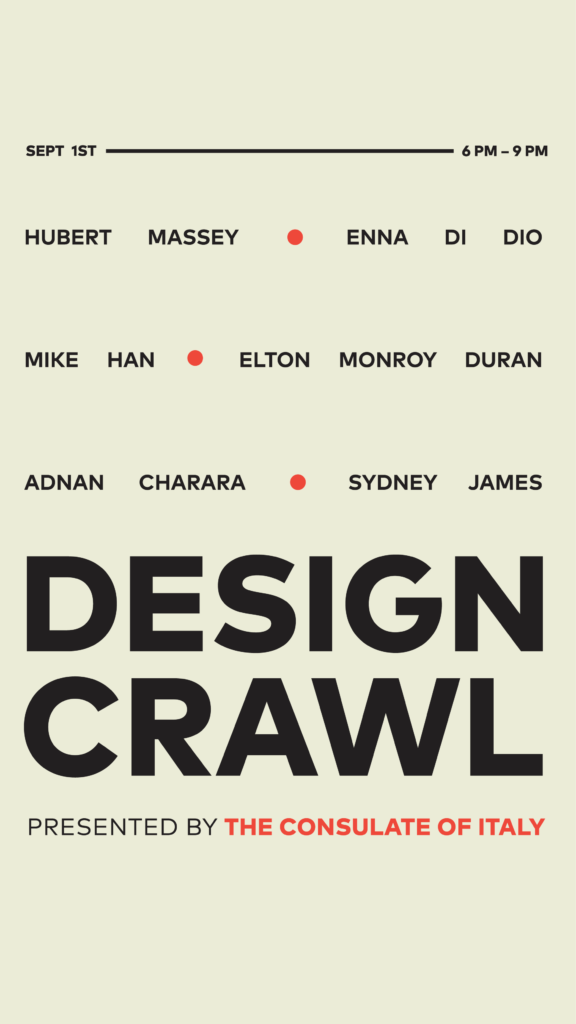 Opening Day: Design Crawl
To kick off the 13th annual Detroit Month of Design Festival, please join us for a Downtown Detroit Design Crawl to celebrate the designers, products, and projects that showcase our city's creative talent and treasured small businesses.Presented by the Consulate of Italy with additional support from Downtown Detroit Partnership, start your journey at LoveIT Detroit, Space Lab Detroit, or Rossetti, then set out along the city streets.
LoveIT Detroit will host live painting by six Detroit designers in celebration of the 20th anniversary of the legendary Cartel ghost chair. 
Participating Artists: Hubert Massey, Enna Di Dio, Mike Han, Elton Monrov Duran, Adnan Charara &  Sydney James
Event Details
Friday, September 1st | 6:00 pm – 9:00 pm
LoveIT Detroit | 1001 WoodwardSpace Lab Detroit | 607 Shelby St, Suite 700Rossetti |160 West Fort Street, Suite 400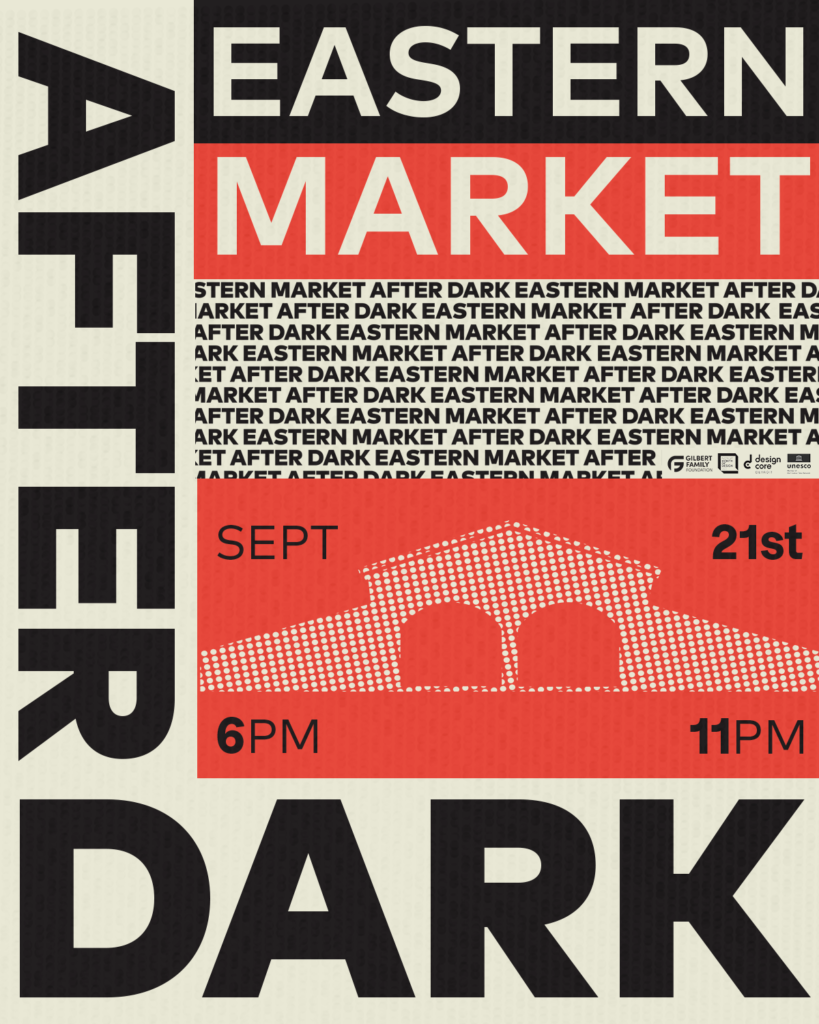 Thursday, September 21st 6:00 pm – 11:00 pm
This year's Eastern Market After Dark (EMAD) is presented by the Gilbert Family Foundation and is the signature event of the annual Detroit Month of Design. EMAD showcases an array of talented artists, businesses and musicians. Visitors will be treated to a district-wide night market and open-studio featuring: galleries, retailers, brand activations, and live music.
Established in 2012, EMAD has grown to be a highly anticipated part of yearly programming, drawing over 30,000 attendees in 2022 and highlighting a range of emerging and established designers.
Shop and See
The Shop and See partnership pairs local designers and brands with downtown retail shops to exhibit their work for the duration of the festival. This initiative drives traffic to the stores, and gives people a chance to take in art while supporting Detroit businesses.
Saturday Sept. 23 the Shop and Sip is a two hour design influencer meetup at the LoveITDetroit exhibition at 1001 Woodard Avenue. Mingle with creative trendsetters and sip on your bev of choice.
Shop & See is presented in partnership with Bedrock Detroit.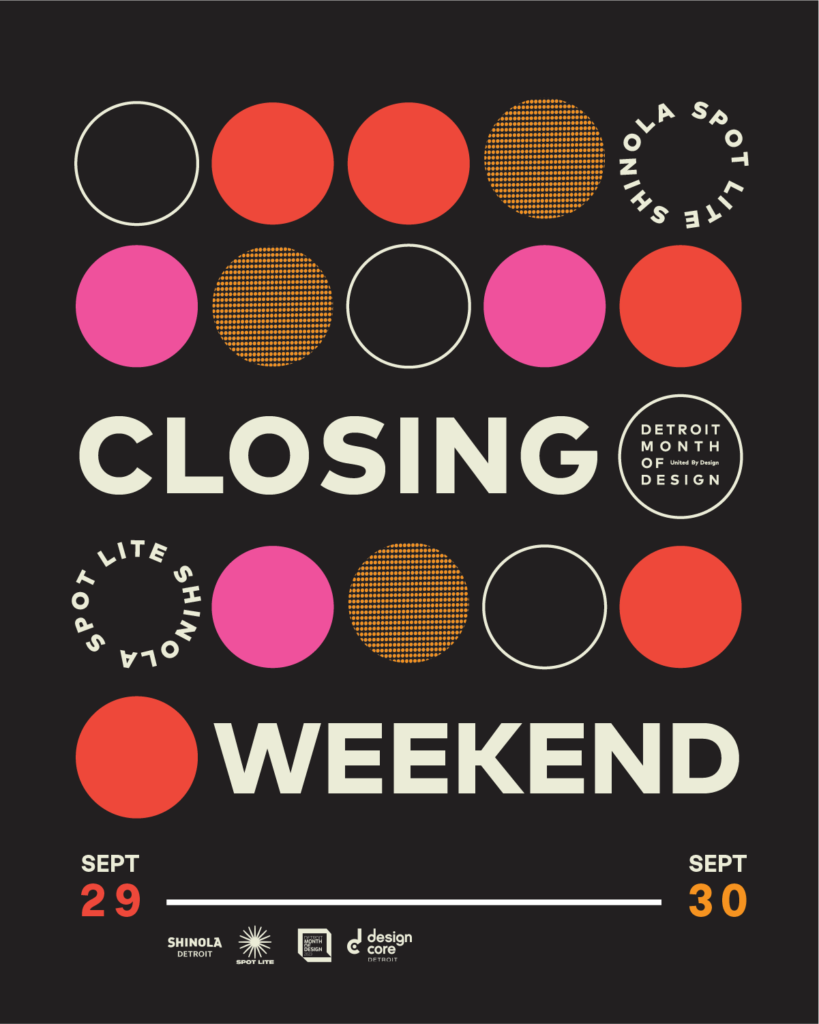 The Detroit Month of Design Closing Weekend
Presented by Shinola
Friday, September 29th – Saturday, September 30th.
Festivities begin on Friday, 9/29 from 6:30pm – 9pm at the Shinola Detroit store at 441 W Canfield St.
The event will include the launch of a Shinola x Design Core video campaign, sidewalk sale, pop-up displays, music and more.Activities continue on Saturday, September 30th at Spot Lite Detroit from 1pm until 8pm.
Saturday's events will include the Murals in Islandview festival, a makers market, live performances and more.
Event Details
Shinola Detroit Store: Friday, September 29th 6:00 pm – 9:00 pm
Spot Lite Detroit: Saturday, September 30th 1:00 pm – 8:00 pm
The post Detroit Month of Design 2023: United By Design Happening September 1-30th appeared first on PLAYGROUND DETROIT.