HOT LOGIC CONCERT SERIES FINALE FT. TOKiMONSTA WSG SHIGETO X MOCAD ON FRIDAY
cover photo: John Michael Fulton.
MeanRed's "Hot Logic" series will wrap up the summer on Friday, July with their grand finale at the Museum of Contemporary Art Detroit, featuring Grammy-nominated Californian producer Jennifer Lee, aka TOKiMONSTA rarely ceases to surprise with her eclectic electronic masterpieces with support from Dua Saleh, Shigeto, and Attak.
MOCAD'S back yard will be transformed into an immersive art experience featuring live performances, local food vendors, full service bars, and exclusive access to their exhibitions currently on view. Read on below for more on this epic lineup, and grab your tickets ASAP.
TOKiMONSTA
As TOKiMONSTA, California producer Jennifer Lee has built a name for herself as an eclectic and world-renowned producer, creating music that consistently surprises both her fans and peers.
Her latest project, Lune Rouge, represents more than just another progression in her successful career; she started work on it in late 2015 before being diagnosed with a rare neurovascular condition called Moyamoya. A year later, after two major brain surgeries and extensive rehabilitation that required her to relearn how to process both language and music, it was finally finished. In her own words:
"During its creation, I faced some of the most difficult and uplifting moments of my life. Seeing myself at the edge of my own mortality and how I chose to move past is a story told in this album."
Talking about the album's title, she explains: "I chose the title Lune Rouge, which translates to 'red moon', because I think people perceive it to hold ominous weight. However, a red moon is rare and pretty awesome event from a scientific perspective and, to me, means significant change."
Dua Saleh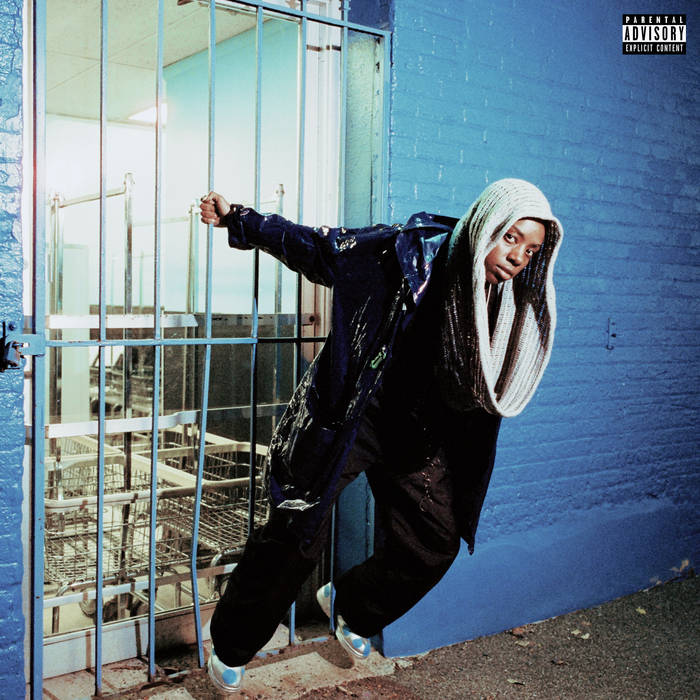 From her biography: "It's tempting to describe Dua Saleh as a natural. An artist who only began recording music two years ago isn't supposed to sing with such infectious bravado and haunting gloom.
Yet to say Dua, who identifies as gender non-binary and goes by they/them pronouns, has arrived fully-formed on their first ever EP project titled "Nūr" – (pronounced "noor" – meaning "the light" in Arabic)."
Shigeto
Ghostly International mainstay Shigeto has touched many corners of music throughout his career, and his recent work has been deeply rooted in a sense of place as he collaborates some of Detroit's best talents in jazz, hip hop, and beyond. Read on below for a description of his most recent release, the Weighted EP.
"One year after Michigan-based artist Zach Saginaw released his third album as Shigeto, a genre-blending Detroit love letter called The New Monday, he returns with another eclectic display of affection for the musical community that makes Motor City music tick. The four new tracks on his Weighted EP, including a sumptuous remix from Detroit house luminary Andrés, continue to refine and augment the patchwork of jazz, hip-hop, and electronics that Shigeto has built his catalog with."
Attak
From his bio: "Known for his high-energy Dubstep/Bass music sets, Attak is rising to the top of the midwest edm DJ scene. His sets can range from deep, glitched out bass music to booty bouncing trap and everything in between. Attak started DJing in 2004.
After being introduced to his first electronic love Drum and Bass. His style has progressed through the years into various genres but always with a main focus of massive BASS. Attak has opened for a massive list of headliners including PANTyRAiD, Excision, Steve Aoki, Skrillex, Flux Pavilion, Benny Benassi, Rusko, Mimosa, Zeds Dead, RL Grime, 12th Planet and many more."
FRIDAY JULY 6TH DOORS AT 6PM
The post HOT LOGIC CONCERT SERIES FINALE FT. TOKiMONSTA WSG SHIGETO X MOCAD ON FRIDAY appeared first on PLAYGROUND DETROIT.