mBtheLight Releases 'How to Dress Well in the Dark' on Mahogani Music
Mahogani Music has released How to Dress Well in the Dark (H2DWITD), a new body of work by Detroit-based multidisciplinary artist Monica Blaire under the moniker mBtheLight (mB). With featured tracks by Nick Speed and Andrés, H2DWITD marks mB's premier as a producer and displays a fusion of jazz, R&B and electronica, creating a sonic landscape all her own.
The product of a triumphant performance artist, composer and singer-songwriter, mB's debut on Mahogani Music is a shift in artistic direction, a twelve-track collection of songs that epigraph transformation and creative self-awareness.
Developed over the course of three years, H2DWITD details a process of liberation from a space of emotional affliction–marked by recurring obstacles and cyclical dissatisfaction–into a period of renewal and expanded understanding of self.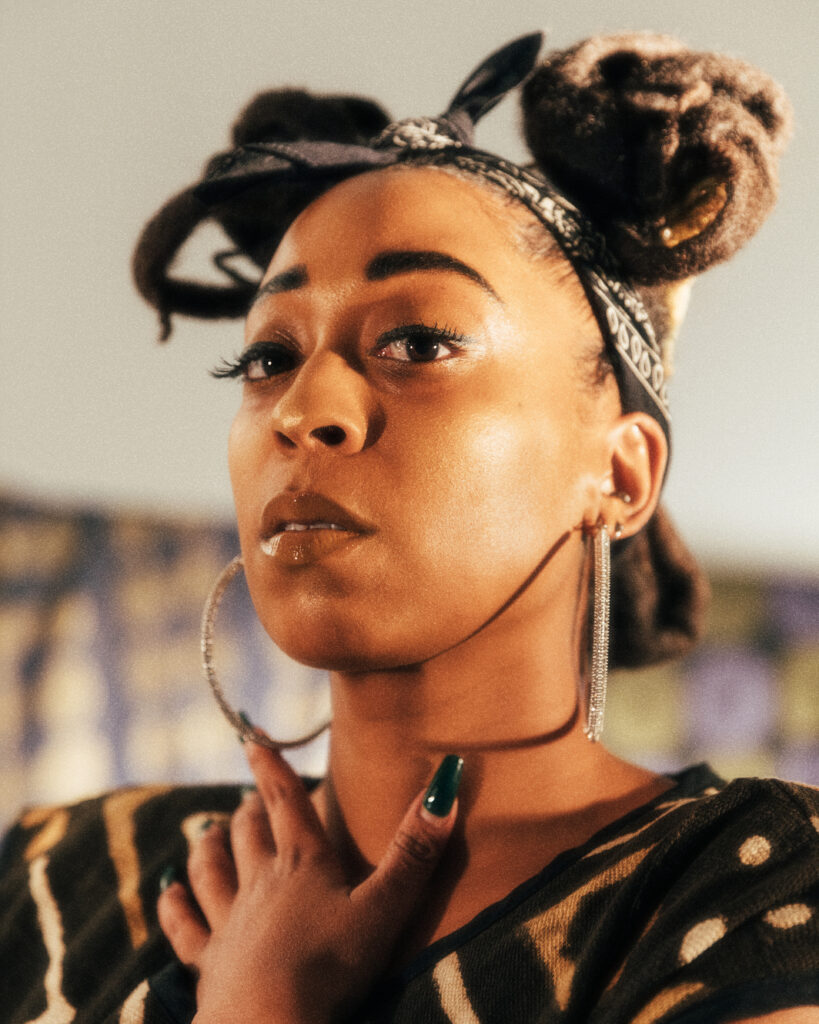 Over the span of the album, mB poignantly illustrates the internal and material realities that have led her to this precise moment of her life and creative expression. H2DWITDis divided by several interludes, including same song, fuck the wrong people and marbles, each of which highlight specific flashes of realization through the years. late bloomer, the album's fourth track, confronts themes of failure and loneliness, and is a turning point in mB's path as she seeks to release herself from expectation.
The eighth track, hustlin backwards, chronicles her desire to create anew reality while old habits keep her in a state of discontent. Tracks eleven and twelve, smarts and heart/sinner man, beautifully round out the album.The former spotlights a spiritual juncture that led to a shift in mB's mentality–a calming of self that allowed space to see the best path forward.
The final song is a reflection on the pitfalls of placing trust in the ideas of others before your own, culminating in mB's recognition that only she can manifest her own ideal reality.
A testament to the artist's continuous dedication to her craft, H2DWITD encapsulates the tangled experience that is self-actualization and marks the beginning of a new chapter in mB's life and career. At once sorrowful and lively, this project chronicles a profound human experience that could only be activated through absolute vulnerability.
Mahogni Music was founded in 2002 by @moodymann313.
Mixed by Toni Economides & Witt
Mastered by Witt at SickNotes
Front Cover by Mario Butterfield
The post mBtheLight Releases 'How to Dress Well in the Dark' on Mahogani Music appeared first on PLAYGROUND DETROIT.