Memorial Day Weekend 2021 Event Guide
This week every year, we release guide to one of our favorite events in Detroit, Movement Electronic Music Festival. While the festival has been cancelled once again for 2021, this weekend we are excited about venues, musicians and organizers across the city taking their first steps at bringing the "new normal" to Detroit's dance music scene. Below you will find our picks for the best events happening over Memorial Day weekend; be safe, have fun, and support local music!
Scroll down to find out more about our special partnership with Boaz Bikes to get around town safely on rechargeable eco-friendly scooters to take a ride on us, for FREE.
All Weekend: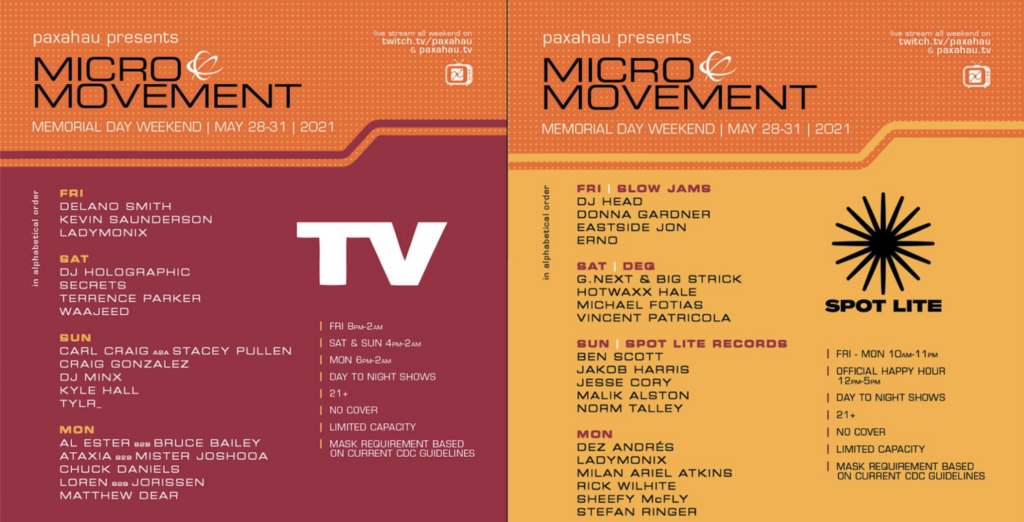 Paxahau presents: Micro Movement
While we can't all get together in Hart Plaza this year, Paxahau has organized a series of events at three venues across the city to bring a stellar local lineup to the fans of Movement Electronic Music Festival. The details have been relatively sparse (the events will be free and in high-demand), but regular updates have been posted on the @Paxahau Instagram page and to varying degrees across social media. Set times and lineups vary between each venue, and it's first come first served so get there early! Entry is free! Free cover all wknd, 21+
Detroit's newest venue, Spot Lite is the Official Happy Hr destination 12-5pm all wknd, serving; cocktails, coffee & non-alcoholic bevs. First 20 ppl to order the "Tropical" will get a complimentary cocktail on Red Bull
 Support: Select, Red Bull & Tito's Handmade Vodka.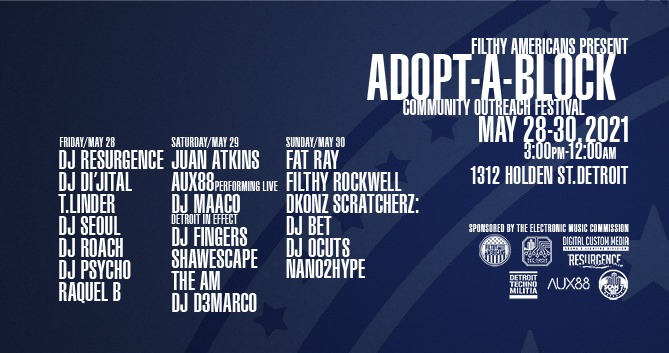 Adopt-A-Block Community Outreach Festival
Starting Friday at 3pm, Filthy Americans will present "Adopt-A-Block," a 3-Day community outreach festival featuring some of the best talent in the City fo Detroit, all free of charge thanks to a range of generous sponsors. This is a great event to check out for those that are looking for a more intentional and deliberate atmosphere, paying tribute to the foundations of Detroit music and setting the stage for the voices of tomorrow.
Friday, May 28th: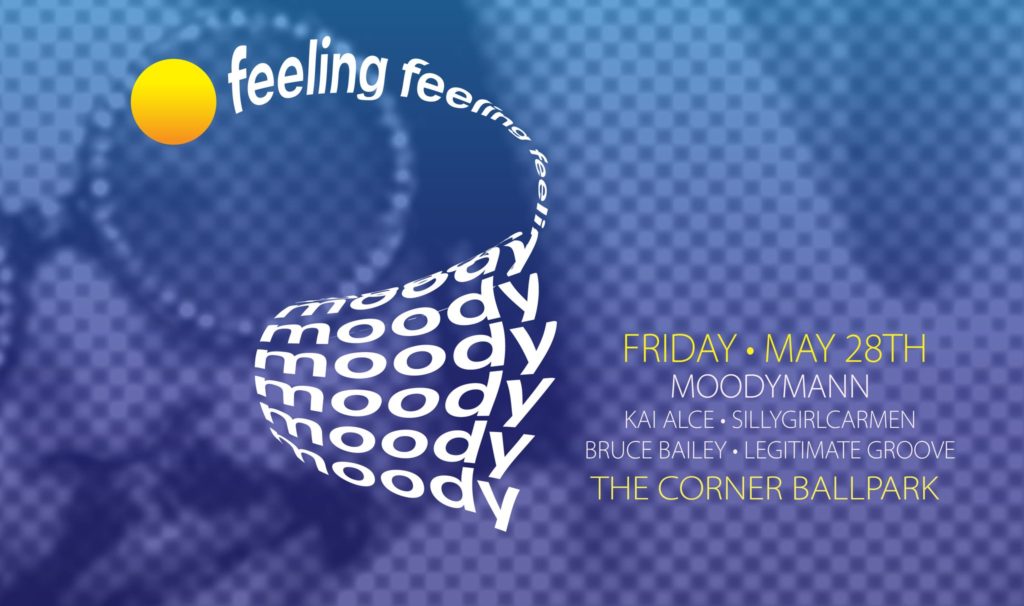 Feeling Moody @ The Corner Ballpark
Moodymann will be bringing his signature sound to the grounds of the old Tiger Stadium in Corktown on Friday, May 28th. Featuring support from the one and only Kai Alce and more, this event is sure to be a unique experience hosted at one of Detroit's newest outdoor event spaces. A great way to start your weekend, but tickets are going fast so be sure to get your today!
Saturday, May 29th: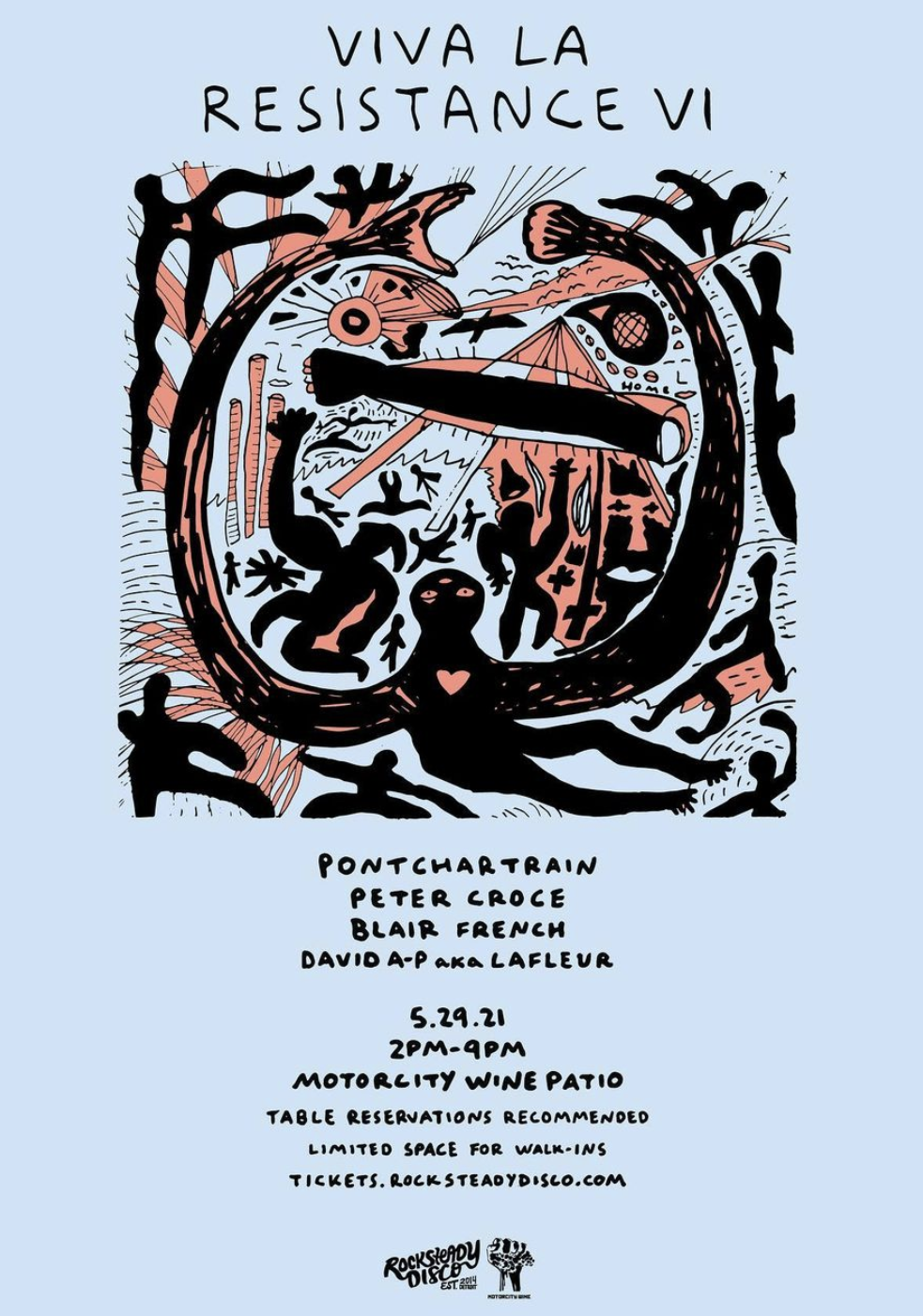 Viva La Resistance IV @ Motor City Wine
Rocksteady Disco and Peter Croce return this Memorial Day Weekend at MotorCity Wine! Join us Saturday from 2-9 PM as we soundtrack the sunshine to sunset. Featuring DJ sets by Peter Croce, Pontchartrain, Blair French, and David A-P on the decks.
$10 at the door // Pre-sales *sold out* via rocksteadydisco.com.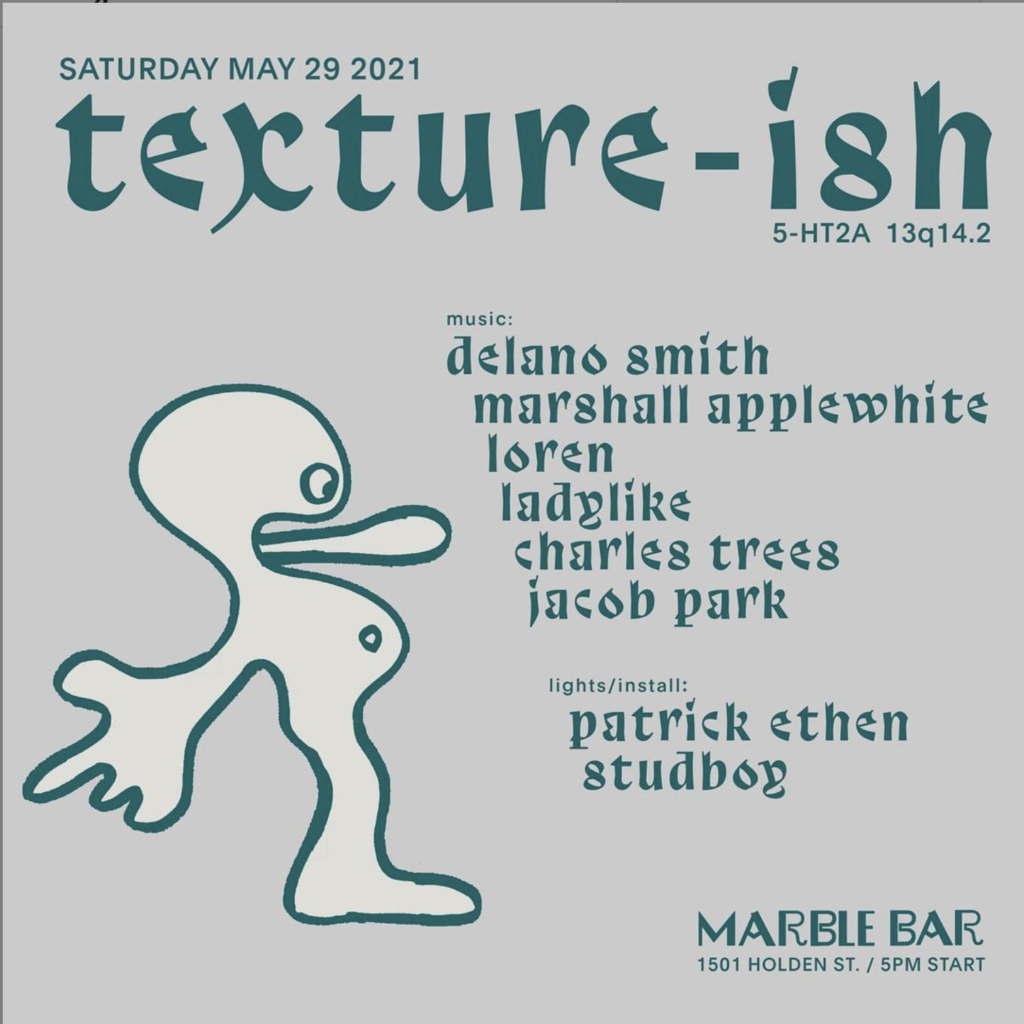 Texture-ish @ Marble Bar
Marble Bar returns with @texture_detroit for a Memorial Weekend trip in their outdoor patio's disco skull – featuring @delanosmithofficial @marshall.applewhite @lorendetroit @ladylike.jpg @charlestrees & @jacob___park + lights by @patrickethen and Studboy from 5pm -2am / 21+

Limited GA tix will be available at the door. Arrive early, first come first serve before they hit very limited capacity!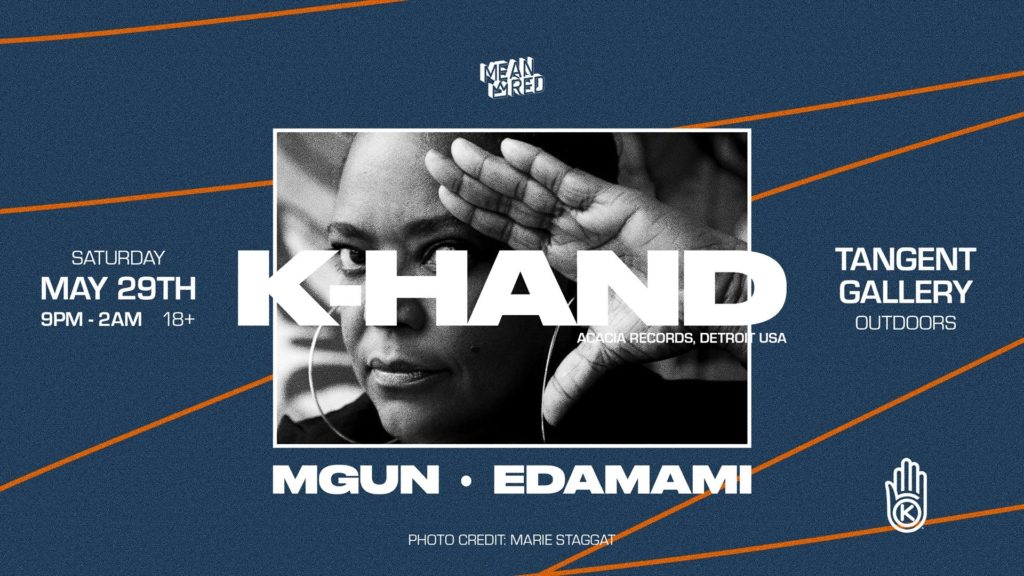 K-HAND, MGUN, and EDAMAMI @ Tangent Gallery
If you're looking for your techno fix this weekend, K-HAND at Tangent Gallery on Saturday, May 29th is one that you won't want to miss. With support from local legend MGUN and up-and-coming talent Edamami, hosted at the home of the infamous No Way Back party series, this event will be a no-frills presentation of Detroit techno at its finest.
Sunday, May 30th: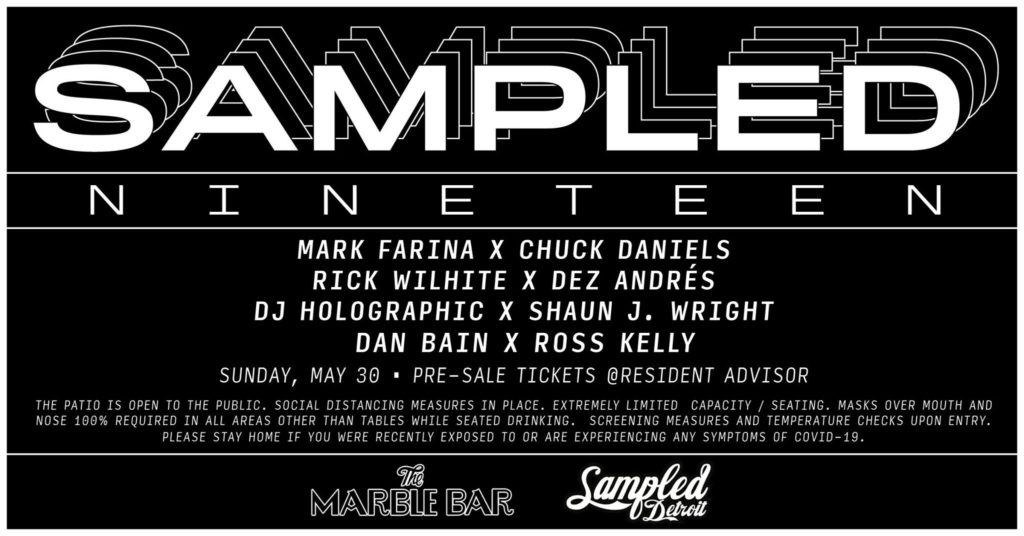 Sampled Nineteen @ Marble Bar
Sampled Detroit is bringing back their acclaimed series to Marble Bar on Sunday, May 30th, with sets from Chuck Daniels, Dez Andrés, DJ Holographic, and more. Join the resale que on Resident Advisor to stay up to date on ticket availability!
Monday, May 31st: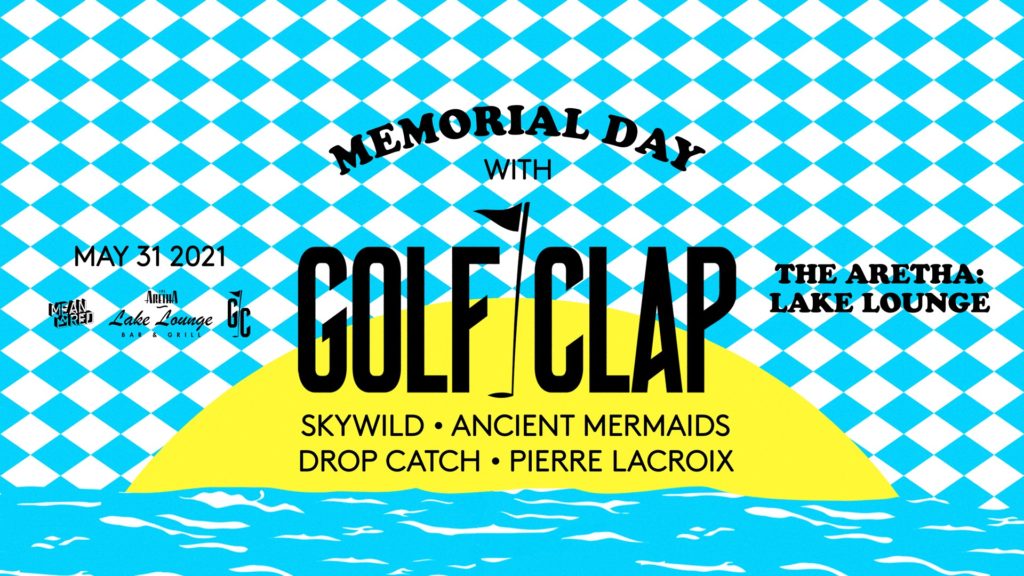 Golf Clap @ The Aretha Franklin Amphitheatre
Golf Clap and Country Club Disco are throwing a Memorial Day celebration at one of Detroit's most iconic venues, The Aretha Franklin Amphitheatre. Featuring support from Skywild, Ancient Mermaids, Drop Catch, and Pierre LaCroix, this event is sure to please great music presented on the shore of the beautiful Detroit River. If you gravitate towards the Pyramid Stage at Movement every year, this is the place to be!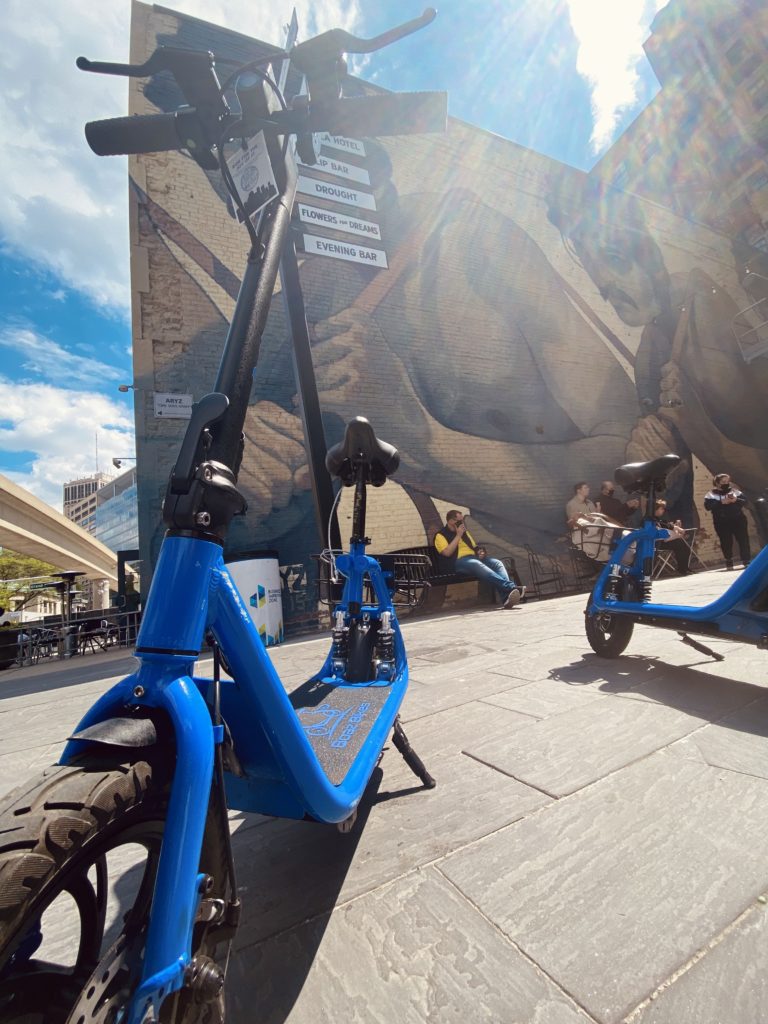 This weekend we are partnering with eco-conscious micro-mobility company, Boaz Bikes to help party-goers get to their destinations without driving or polluting the environment. Boaz is offering a MaaS solution based on an innovative, smart, electric two wheel ride-on scooter/bike, designed uniquely for sharing.
The company is Black-Founded and Female-Founded Business with a focus on increasing equity for our communities. Users unlock the scooters via a smartphone app and are charged to unlock and $0.20 per minute to ride. See here for more about safety when operating.
Sign up for our upcoming events on Eventbrite to unlock a code to ride for 30 minutes FREE this weekend! Stay tuned on our social media for more information including scooter locations and event details.
RSVP TO RIDE FREE!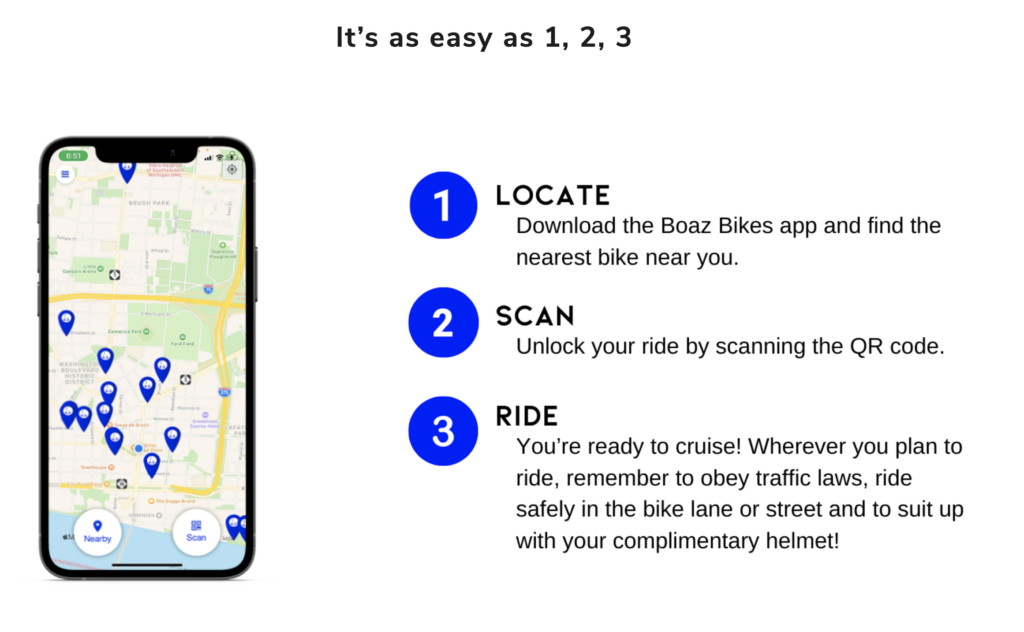 The post Memorial Day Weekend 2021 Event Guide appeared first on PLAYGROUND DETROIT.