Mike Han's "Altered Plans" Solo Exhibition Celebrates his Rebirth as an Artist
A Detroit artist converts his apartment into his own gallery space despite everything going wrong.
"It is life and death for me. As the year [2020] has done that to me as a sushi chef, part of me died, and I'm being re-born as an artist. And this work has the same opportunity to take death and turn in into life."
Mike Han is a Korean-American artist, designer, and (former) sustainable sushi chef, who explores the plight of the city of Detroit, a corporation, and himself through salvaged blueprints and charred animal bones in the midst of a defining moment in history. Using a unique 'Bone Black' paint, he has infused his prized collection of forgotten blueprints into new pieces of art, using them as the canvas and background for his bold and graphic illustrations.
Earlier in 2020, Han was getting ready to open "Pursue Underground," his concept for an intimate eight-seat counter service Korean-American sushi restaurant in Ann Arbor when COVID shut everything down. Prior to this endeavor, he ran "Pursue Detroit," a fusion food concept located in the Fort Street Galley from 2018 to 2019. When his long-time dreams of opening a restaurant didn't work out (yet again), he had to step back, re-evaluate and begin to quickly figure out his next move- and career path.
"It's the perfect, perfect time… because it is so imperfect. Because it's so disastrous, it's so wrong. All the things that I wanted and hoped for and what it could be and where it would be, how it would look… it's none of those things. It's in my apartment. I hung it in my apartment," he explains to Shingo Brown on the Hard Conversations Podcast.
Han went back to the drawing board- literally- and began to organize his first solo exhibition as a visual artist, all on his own. In order to continue to support himself, he returned to one of his long-time passions, art.
"It's terrible; but that sort of unplanned, unwanted, but needing to act- it's that kind of feeling, for me, that's everything to me now. I want more of that, where I want to be more compelled to act when the circumstances don't line up, my vision doesn't line up."
The motivation to create an exhibition around a series of work, which he began year ago, came to fruition after moving into a new live-work apartment where he began to re-visit a set of blueprints (dated from 1988) for the Meyer Jewelry Co. located at Woodward and Grand River Avenues, salvaged from rubble inside the empty building.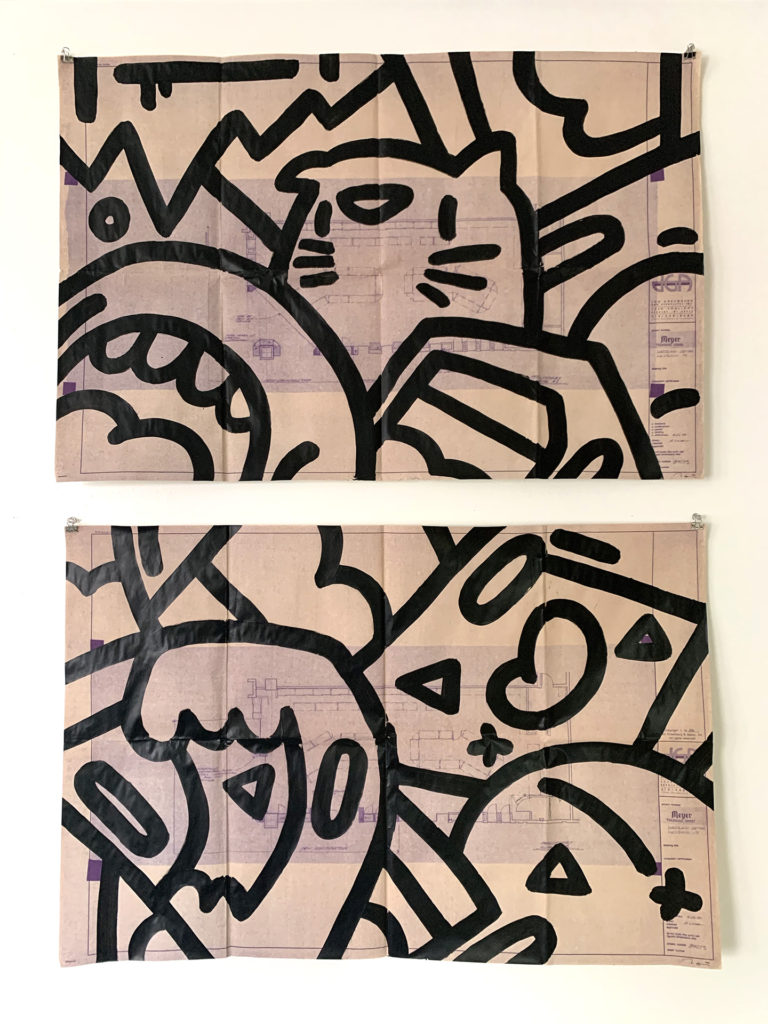 "Outside influence or circumstance shouldn't affect the way I act, because for my whole life, that's been the thing that is what's stopped me from acting or doing or from persevering. So, to fight that intentionally, by saying it doesn't matter you know, if a human doesn't come inside [my place] and see this space, it's not in a gallery, or if it's only shown online… none of the things are what they are supposed to be. And that why I think this is one of the most special things I'm been a part of. "
Altered Plans, Mike Han's debut solo exhibition, is an allegory of life, death, and rebirth. It's an act of preservation by destruction, and a time capsule of 2020.
"I feel the creation is the result of destruction," he says. By resurrecting the Detroit's well-known history of ruin, through re-purposing or up-cycling long-ago found documents from the former site of what now is The Shinola Hotel along Woodward Avenue (which he preserved for eight years), all have new life through his artwork. The ink he chooses to use, has been made for 150 years in Detroit, is made from ground animal carcasses, which uses waste into a new material and medium for him.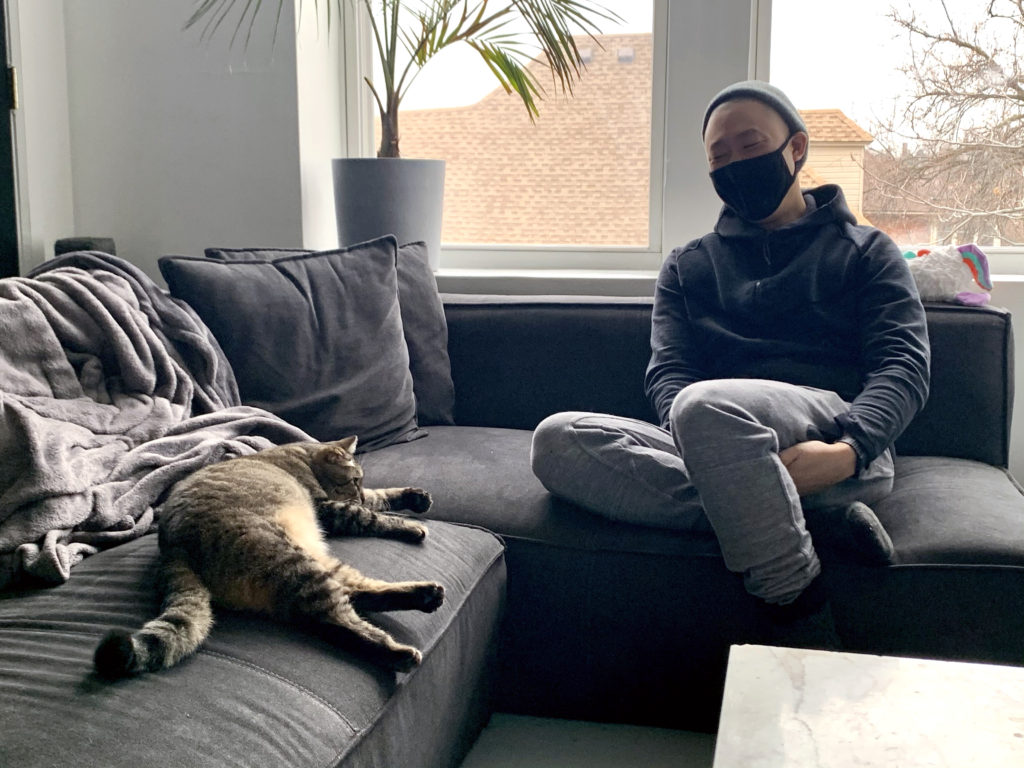 Sustainability is very important to him. "It's very hard to be sustainable, but the idea of giving life to waste is the closet way of understanding that, the work now begs that question and explore and try and figure out how to resolve the issues with it, whereas before, I was just making things prettier."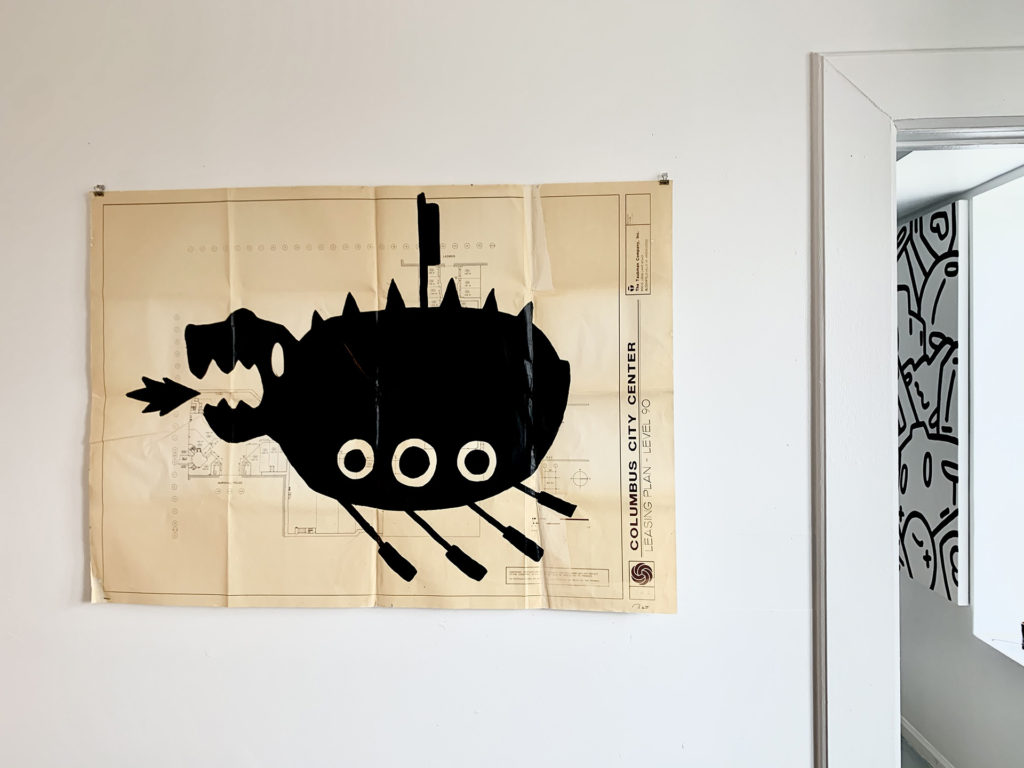 For Han, he sees the use of up-cycled materials as the best way forward for him as a creator. "There's no greater form of art. 'Waste' is now 'Value.' It's absurd, but at the same time, if these [salvaged] materials can communicate something that something manufactured or new materials can't convey, then that is truly art."
​Altered Plans is on view from Dec 31st, 2020 – Jan 31st, 2021 in Detroit, Michigan. To make a private viewing appointment, please contact Mike Han at mike@thehouseofhan.com
__
Shop more artwork from Mike Han in collaboration with Detroit Dirt Rock at Farmer Street Pop up, open Thursday- Sunday, or online 24/7.
The post Mike Han's "Altered Plans" Solo Exhibition Celebrates his Rebirth as an Artist appeared first on PLAYGROUND DETROIT.