MOCAD'S "DUAL VISION": CREATIVITY IN CONTEXT ON VIEW THROUGH AUGUST 8
The Museum of Contemporary Art Detroit's current exhibitions feature a range of poignant offering in these anxious months as winter transitions to spring. Radical Remedies serves as an apt commentary on the social and political landscape that we are collectively living through, centering the experience of Black, Brown, and Indigenous Detroiters; Motor City Underground examines the work of Leni Sinclair, founding member of the White Panthers and a longtime activist and witness to social justice organizing in Detroit; The Black Art Library presents a living archive of global Black creativity, born from Asmaa Walton's desire to create a tactile means for communities to engage with Black artists and Black art history.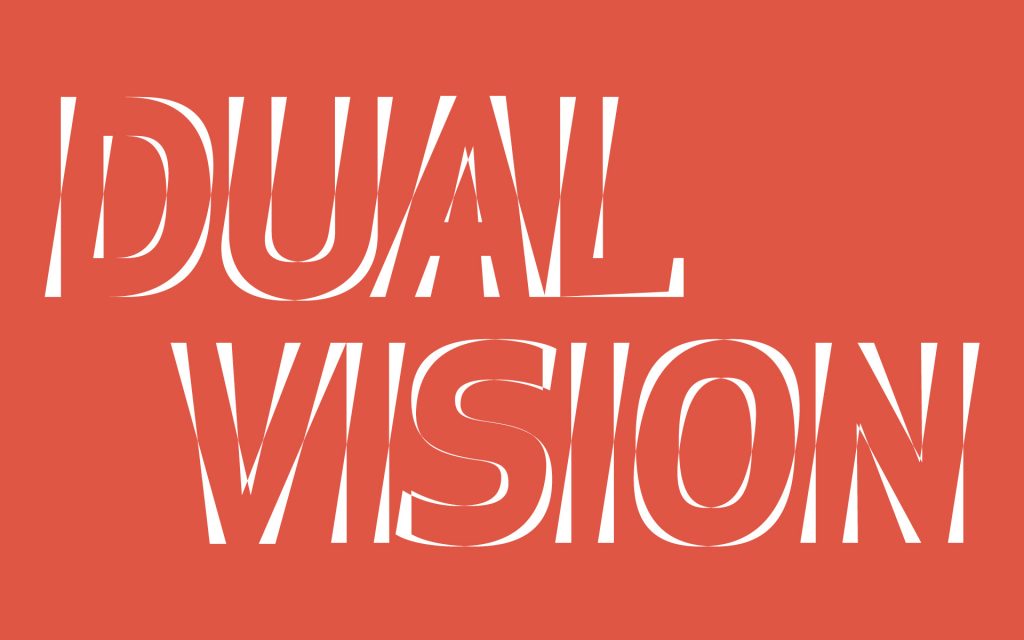 Last, but certainly not least, the premise of Dual Vision is simple enough:
"Dual Vision is an expansive, forty-person group exhibition featuring artists living in or otherwise engaged with Detroit. Framed as a series of visual conversations that explore various methodologies for collaboration between practitioners, Dual Vision includes twenty individual projects produced by forty artists working in pairs—each work representing dual creativity as one. This exhibition underscores the nature in which contemporary artists communicate visually as a means of crafting a collective message."
Dual Vision is in direct conversation with the concept of solitude, as it relates to the romanticized concept of "the artist" toiling away in their studio alone, and also as commentary on the solitary nature of life in the midst of a global pandemic. The prevailing theme of isolation is juxtaposed by the premise of the show itself; whether by phone, Zoom, or (most likely) physical meetings, the pairs had to find ways to collaborate, an act that was likely welcome in a time when social connections are strained and oftentimes absent altogether.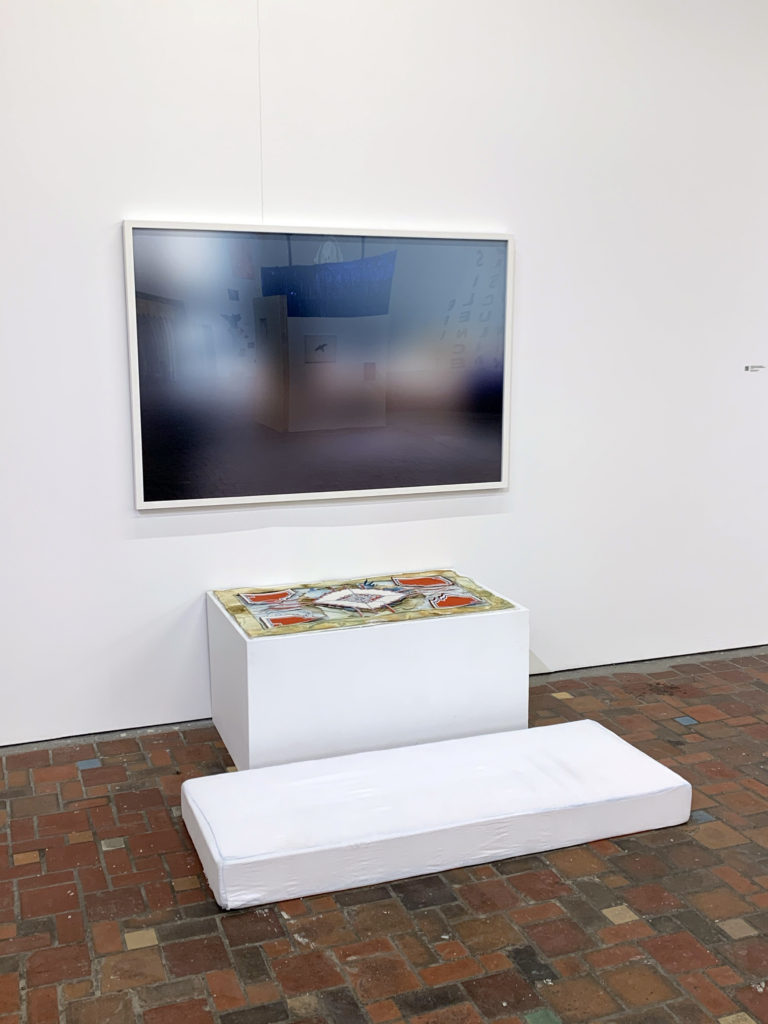 Perhaps the name Dual Vision is itself also a commentary, referring to the dizzying nature of the world at large, the ways in which a lack of social interaction can disorient us, and the uncertainty that comes with collaborating across different mediums, creative orientations, and the challenges of "social-distancing." The show is a feat in and of itself, representing rekindled friendships, new partnerships, and unexpected combinations, but beyond that the show is also visually stunning. Despite the inherent whiplash that comes with walking through most any group show, the pieces are curated in a way that is welcoming and intriguing, providing individual experiences that are satisfying on their own yet united by the larger themes of the collection as a whole. 
As I progressed through the exhibition, it's hard not to mention most every piece in the show.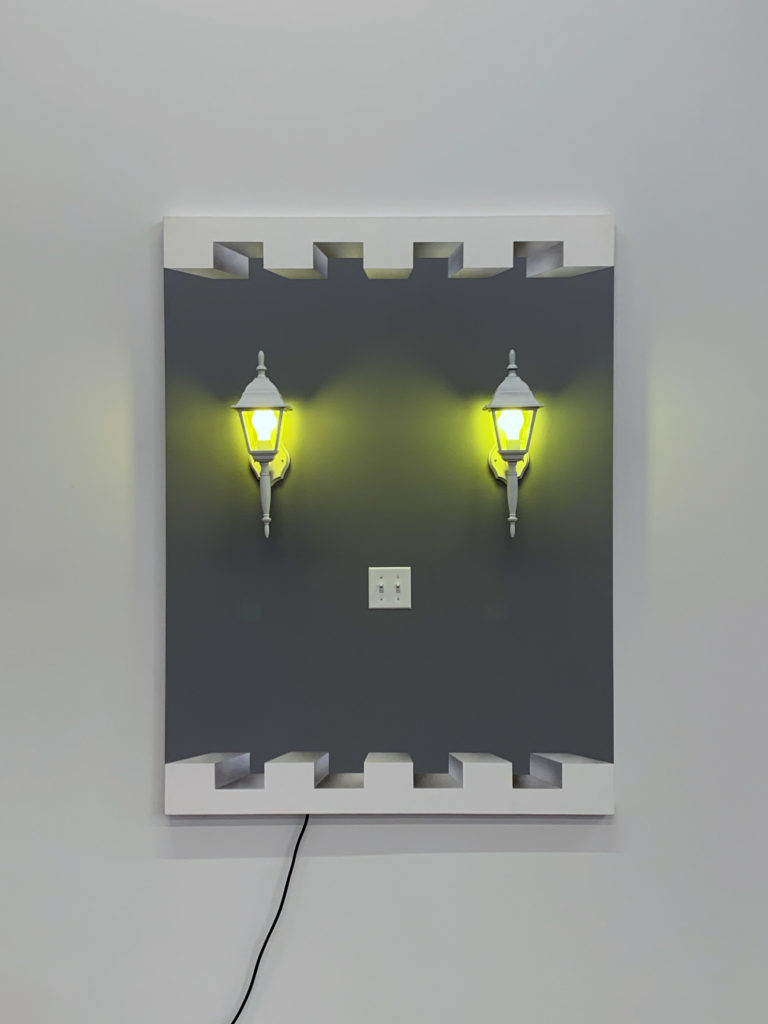 Exterior Face Façade (with interior switches) is both completely unexpected and totally makes sense, coming from the minds behind ADULT.; The Blues [Transition | Transformation] evokes themes of the new, and familiar, from a collaboration resulting in a shared perspective that is decidedly intersectional.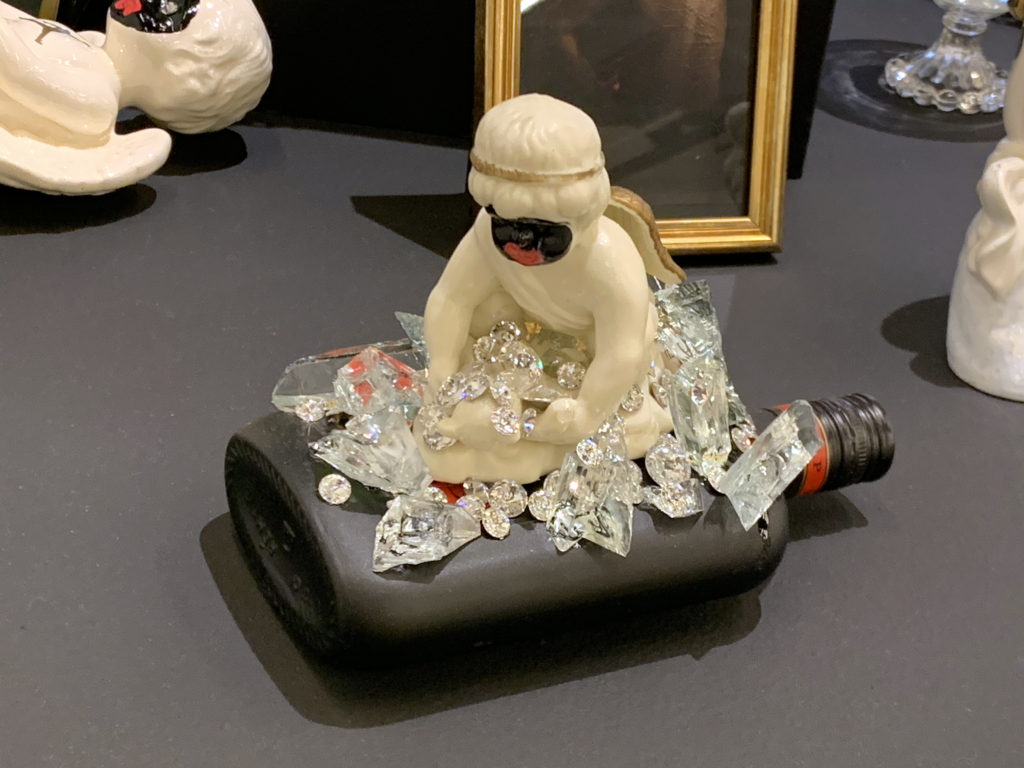 Family Matter Episode 3 x Black & Blue: Field Notes is a devastatingly efficacious piece of social commentary and magical realism that must be seen to be believed.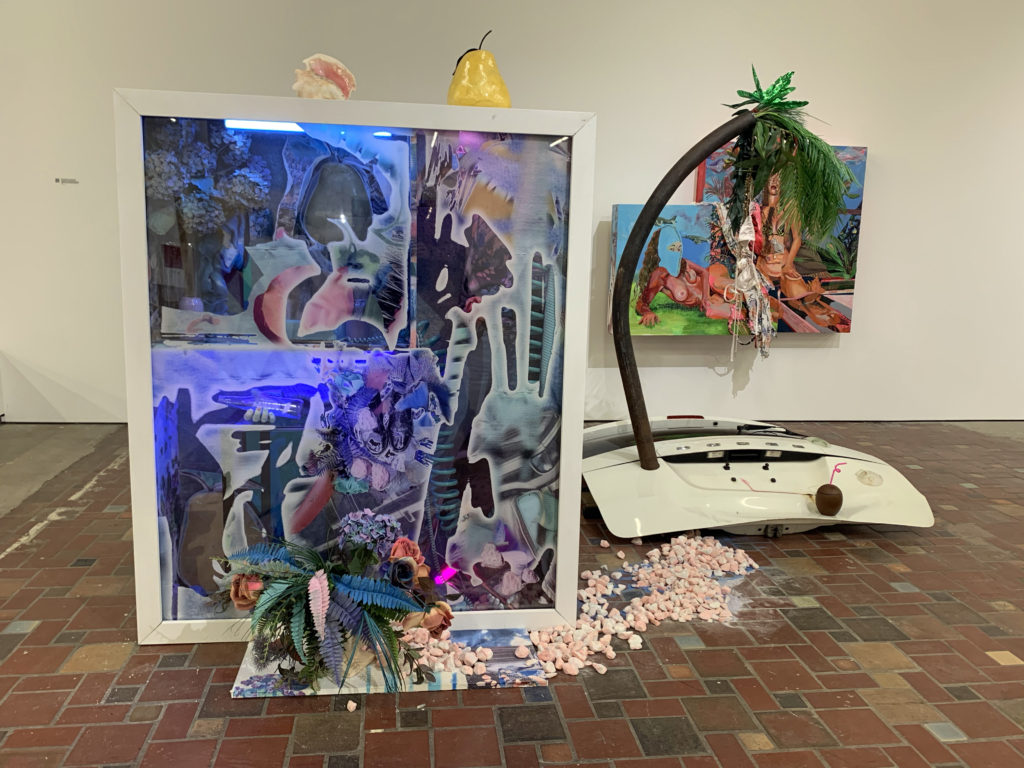 Self Portraits In: Self portraiture in surrounding, in landscape, in DNA, in objects, in material, in eyes, in stories, in images, in the present, in the past, in plastic, in the familiar questions the problematic romanticism of sunshine and palm trees through fragments of imagery and object, at once familiar and personal; and In Front of My Backyard brings a subtle and moving perspective to that which is discarded, over-looked, and might otherwise seem deceptively mundane.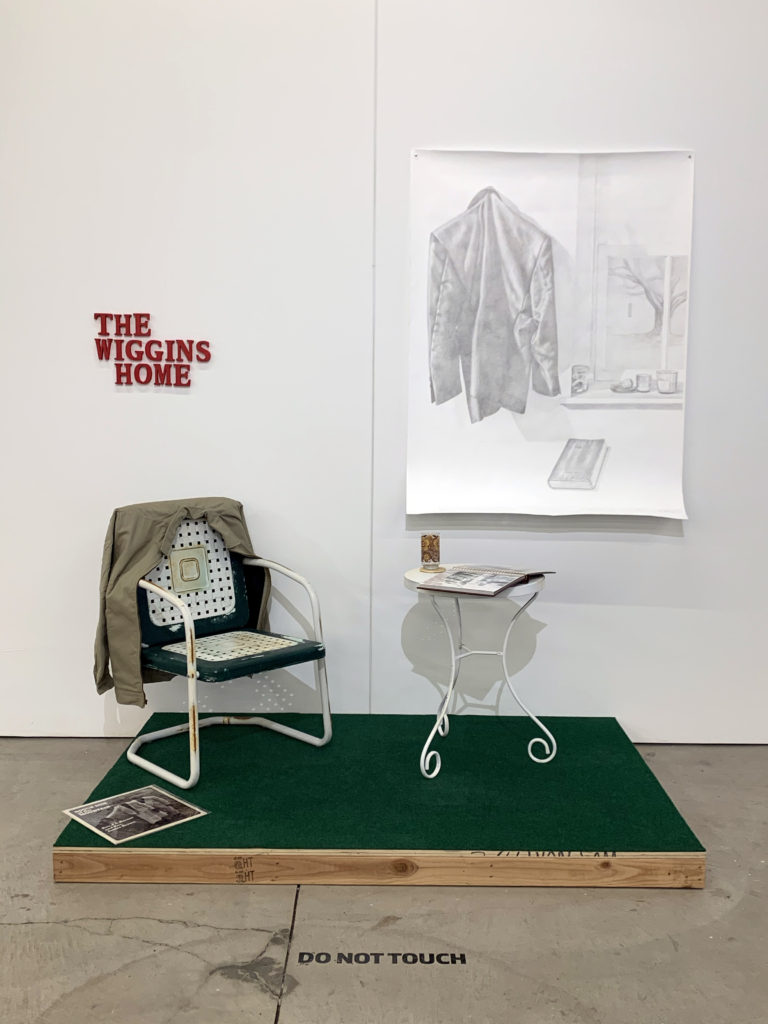 It's not hyperbolic to say that every single piece is worth a moment of your time. I hope that you'll find something that I missed within the exhibit. At the end of the day, anything that any of us have accomplished (either individually or collaboratively) in a time of such intense hardship is commendable and remarkable.
I myself, appreciated the chance to experience so much while walking through the gallery alone, however I also look forward to a time when we can crowd into gallery spaces together. But until then, please enjoy this beautiful show that is the result of so many connections between humans and ideas, connections that are sorely missed but will one day return to our daily lives.
Image credits, courtesy of PLAYGROUND DETROIT.
The post MOCAD'S "DUAL VISION": CREATIVITY IN CONTEXT ON VIEW THROUGH AUGUST 8 appeared first on PLAYGROUND DETROIT.