VIDEO PREMIERE: COUSIN MOUTH RELEASES "EVERY BAD MAN"
The new single and highly anticipated music video, "Every Bad Man," comes from Cousin Mouth's new album, MayflowerPeacemakerHolyredeemer on Feeder Loft Records. Their signature groove and beat-based style, mixed with a psychedelic-dreamy sound, formulate the unique aesthetic they are known for.
Watch the video premiere directed by Sidd Finch and filmed in Detroit, Michigan.
"The song itself was meant to be conversational, almost like you're listening to an apology but only getting one side of the dialogue. When I was coming up with the script and the ideas for the video, I was reflecting on those ideas of conflict-resolution, and how sometimes they can be one in the same.

The horse became a central image once we secured one for the video. They're so gentle, pure, and majestic, but also alarmingly powerful if they want to be. It's a very thin line between self-assurance and lack of control that I think we all experience in relationships, romantic or otherwise, I was just trying to magnify those moments."

– Alex Burns, Cousin Mouth
Director, Sidd Finch explains how the Lacy, the horse and one of the main characters in the video, was scouted.
"I remembered someone I had met one day shooting another video who goes by Cowboy. So I brought the idea of using a horse up to Alex, and he was down. But I didn't have cowboys phone number, I only knew where he lived.
So we went to his house and left a note on the door. Surely enough I got a call from him 30 minutes later. We started to shoot on a Thursday, by Monday we still haven't confirmed the horse- and then I got a call from Cowboy telling us, 'go to the Buffalo Soldier Heritage Foundation, and tell them Cowboy sent you.' We show up the next day- they have no clue who Cowboy is, but we explained our situation, and we got our horse, Lacy. So shout out to Cowboy Jimm and the Buffalo Soldier Heritage Foundation!"
CREDITS
Director: Sidd Finch – (@sidd__finch)
Director of Photography: Cy Abdelnour – (@cylent__)
PA: Thalia Esparza – (@ximaunicorn)
"Third Muse" played by Sara Marie Barron – (@saramarie.barron)
Photographer: Andre Moore – (@andremoore.i)
Special thanks to the Buffalo Soldiers Heritage Association of Detroit for their assistance on set with providing us with their horse Lacy for the shoot. (http://buffalosoldiersdetroit.org​)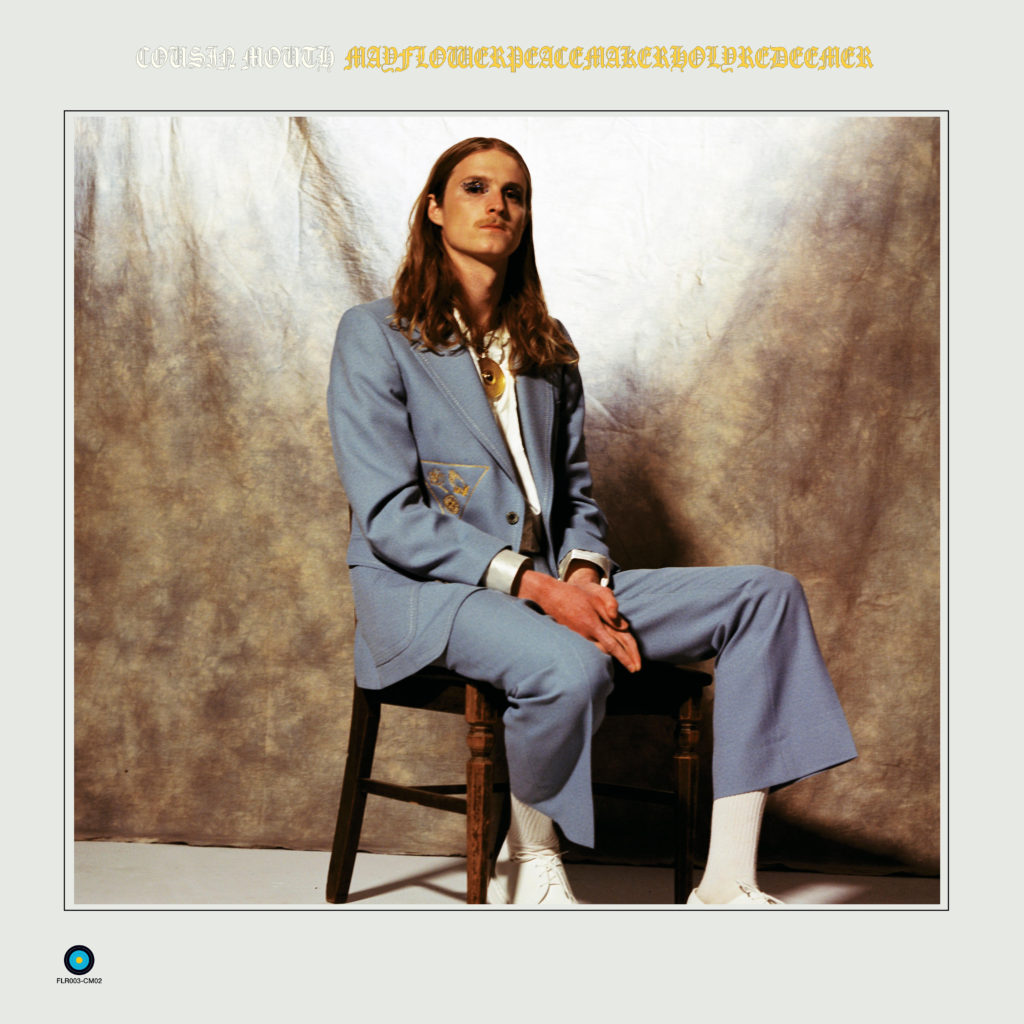 Read our recent article on the album release.
The post VIDEO PREMIERE: COUSIN MOUTH RELEASES "EVERY BAD MAN" appeared first on PLAYGROUND DETROIT.