Interview: Lindsay Splichal on Upcoming Solo Exhibition BUILDING MATERIALS
Lindsay Splichal builds space-responsive print monotypes reflecting on the familiarity of the domestic in her family's construction heritage through the vehicles of printmaking, sculpture, and installation.
She graduated from Cranbrook Academy of Art in 2019 and was awarded the Merit Scholarship for her exploration of literature including the writing "Queer Phenomenology" by Sara Ahmed, which provided additional foundation and language for what compels Splichal's work forward. She is a recipient of the 20/20 Emerging Artists Fellowship award in 2020.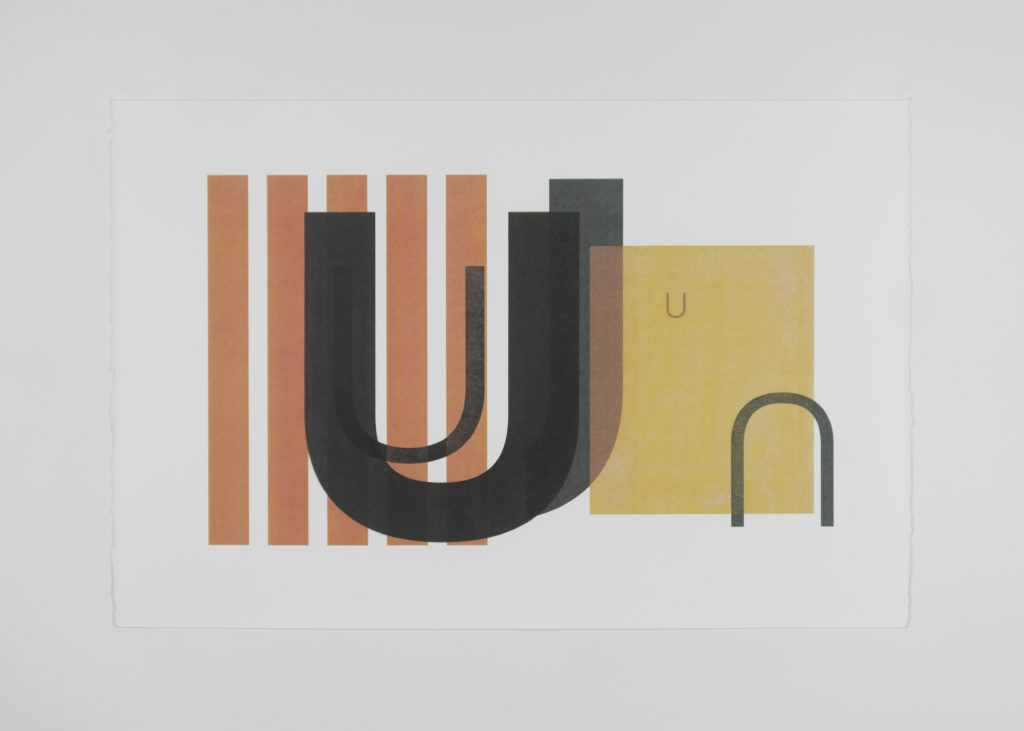 In BUILDING MATERIALS, her site-specific installation presented during Detroit Month of Design, Splichal creates space-responsive print monotypes explored through the lenses of sculptural and print installation, alongside scalable, low-cost, high-labor take-aways.
Read our interview with Lindsay Splichal on her process, inspiration and upcoming exhibition.
What mediums do you work in or explore /focus on?
I work primarily with Space-responsive print monotypes explored through the lenses of sculpture and print installation.
The work employs the use of construction materials such as foam, paint, cement, asphalt felt, OSB, drywall, and acrylic. Other mediums include Xerox transfers on paper, banner prints, and relief printmaking. 
A favorite material combination of mine is to use foam and black paint. The dark paint gives the foam a heaviness which references a sturdy material, even though the material can break with little force.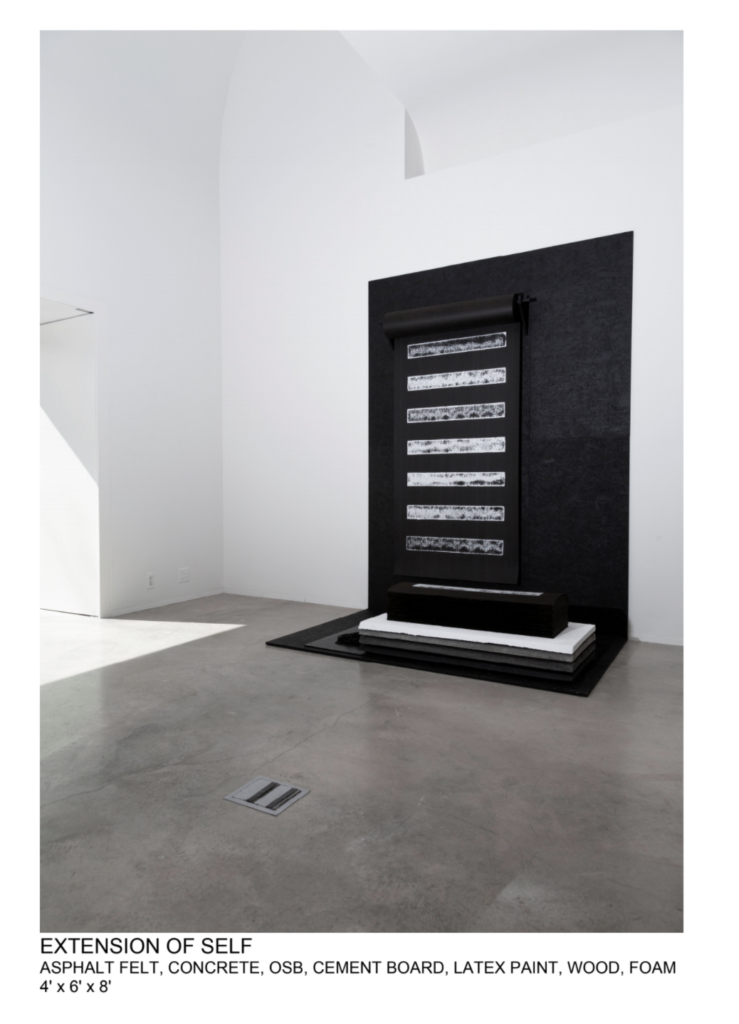 What inspires you?
A place that has influenced and inspired me is the construction job site. As a young person that was an introduction to building materials. These spaces have impressed upon me how 3-D layout can form or function, how space responds to the body and how the body responds to space.
Opportunity lies in those unfinished structures and blank spaces. They have the ability to transform through the layering of materials.
What's your reaction or relationship to / with space / architecture? What is the process for making a sculpture? Print? Installation? Similarities or differences?
Every piece of work made has a different process when being created. It's also difficult for me to categorize the works as they often bridge mediums. The works have the ability to exist in multiple orientations. For example, the piece, Outside-In has three orientations.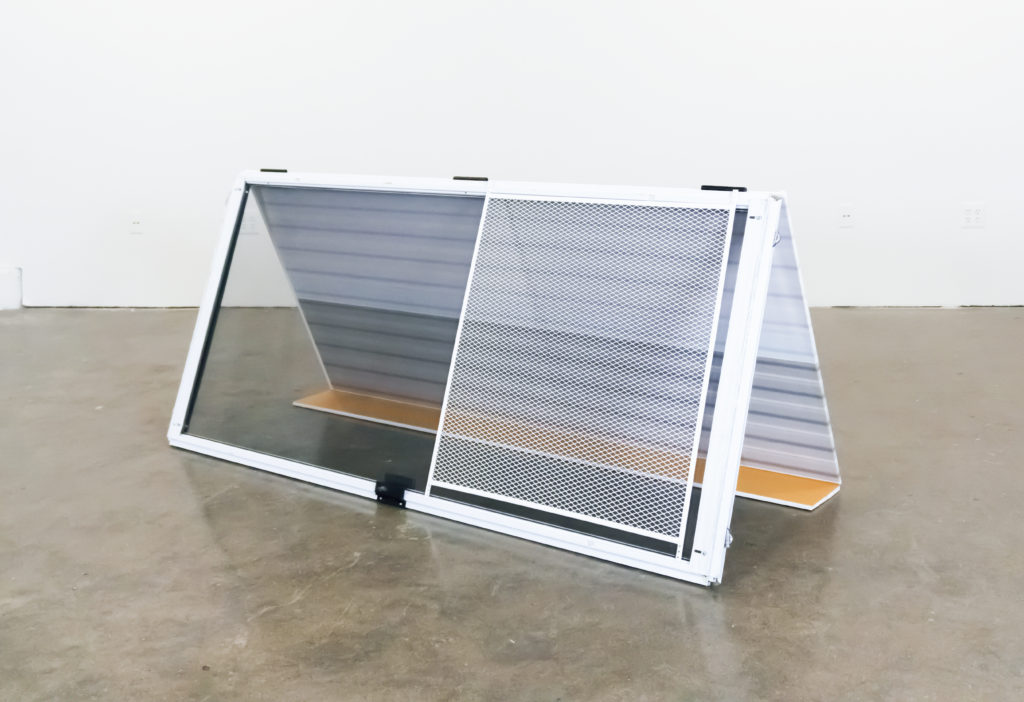 Depending on what space it ends up in, the work will acclimate to its surroundings. It is free to be what it wants or needs to be. It is not confined to one definition and doesn't conform to one medium. Orientation isn't a black or white existence.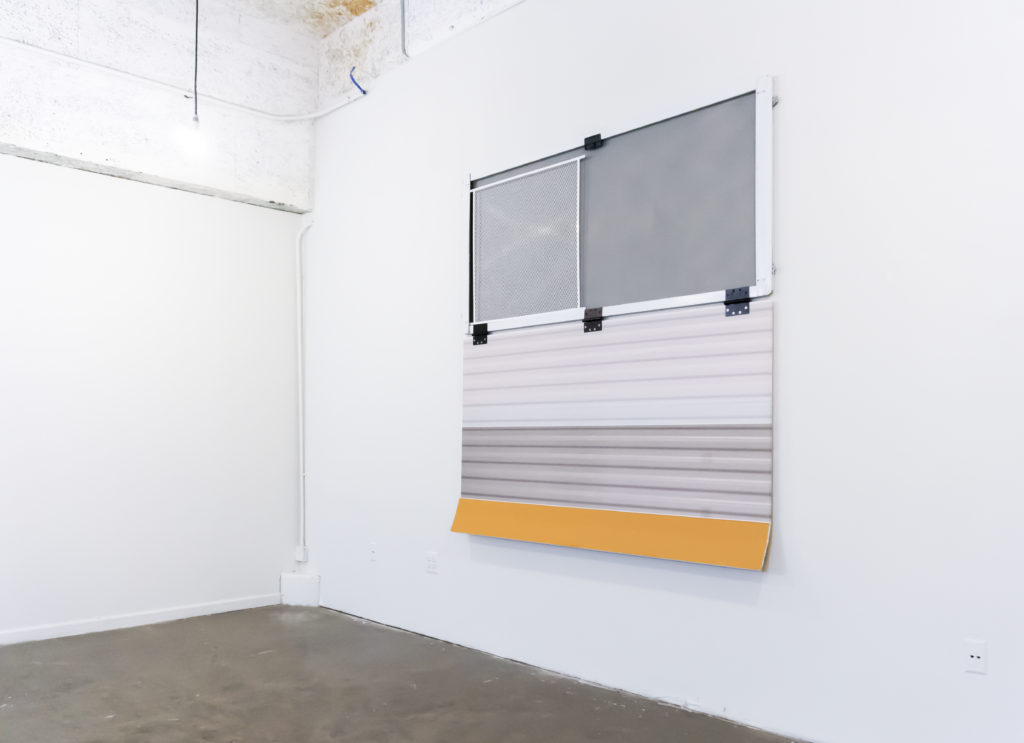 Print
All of my print works are monotypes. Mono meaning one of a kind. Print is defined and known for as a multiple or an edition. This is not all print. Although editioning of print wasn't conceptually engaging to me.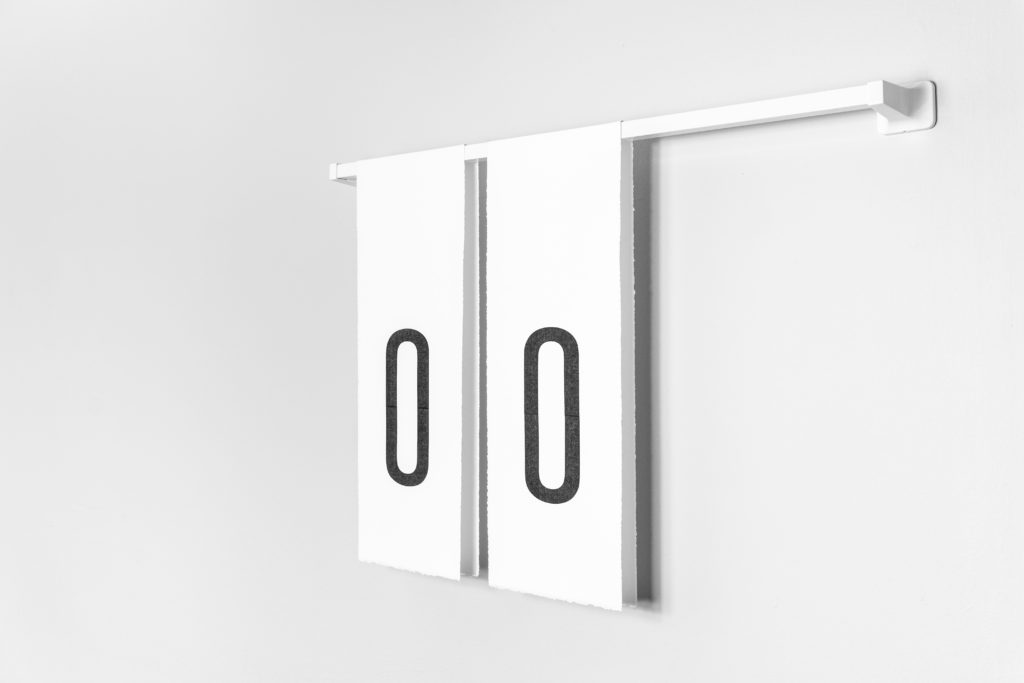 The transfer process is something I fell in love with long ago. The monotype is the vehicle I use today which encompasses not only 2-D works, but sculpture and installation. It's a choice of perspective on how we identify and place labels.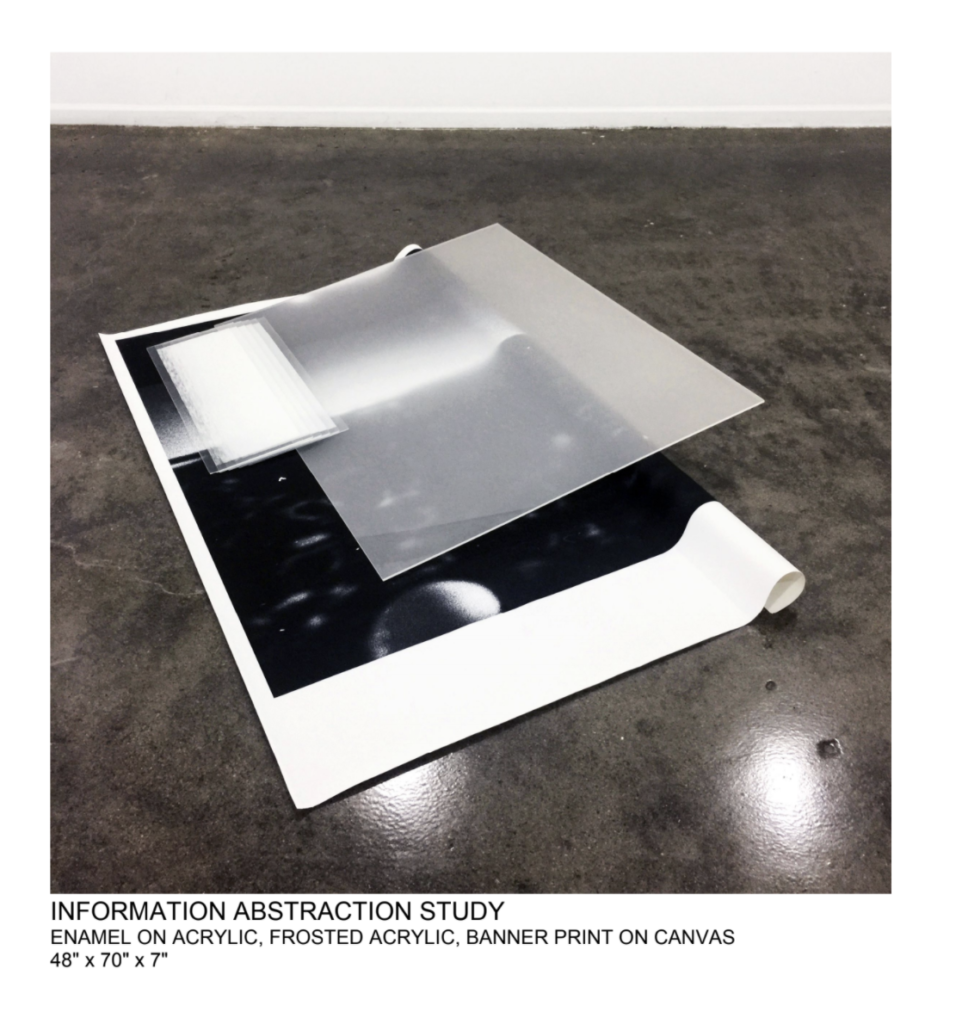 Sculpture + Installation
I push these mediums together because for me they cannot be separated. The process for making work starts primarily with the space. The work is often defined by and through the space. Space grants the opportunity for the work to live. It can be difficult for me to envision many of my works without the intended space. I can't make an 8' x 8' sculpture that will be placed in a room that does not allow it, or if I were to be in a group show, the work will change depending on its surrounding. The work requires sufficient space to respond to the unique architecture of the location.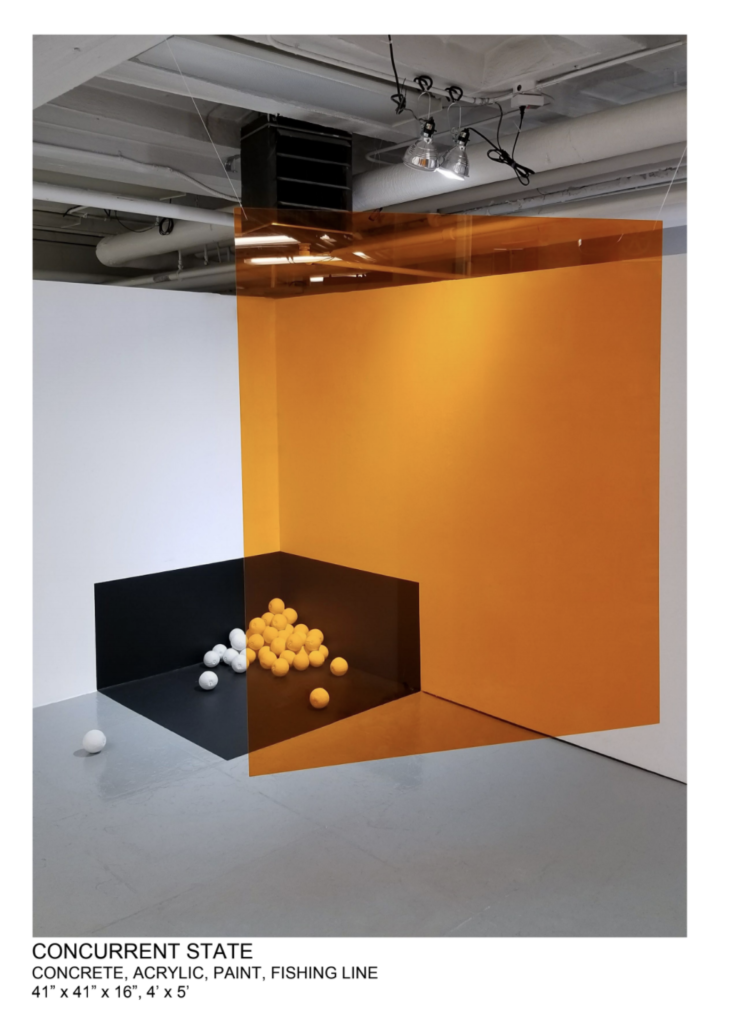 Some of the works start in 3D modeling programs and design tools such as SketchUp, while others are about objects or materials I find and acquire serendipitously. The process for each work is intuitive depending on which variable I am given first whether it's materials, space, or objects. 
Conceptually speaking, the work is evolutionary. Every piece is a steppingstone. No work is a duplicate. They may share concepts, but their form continues to take new shape. 
What is the concept of the exhibit you are presenting?
In BUILDING MATERIALS, I will create space-responsive print monotypes explored through the lenses of sculptural and print installation, alongside scalable, low-cost, high-labor take-aways. Within my practice, I reflect on the familiarity of the domestic due to my experience in my family's construction heritage.
The work employs the use of non-traditional orientations of construction materials which expose an interplay between architecture, space, and the vehicles of sculpture and print which engages the conversation of overlap between the two-dimensional multiple and the three-dimensional object.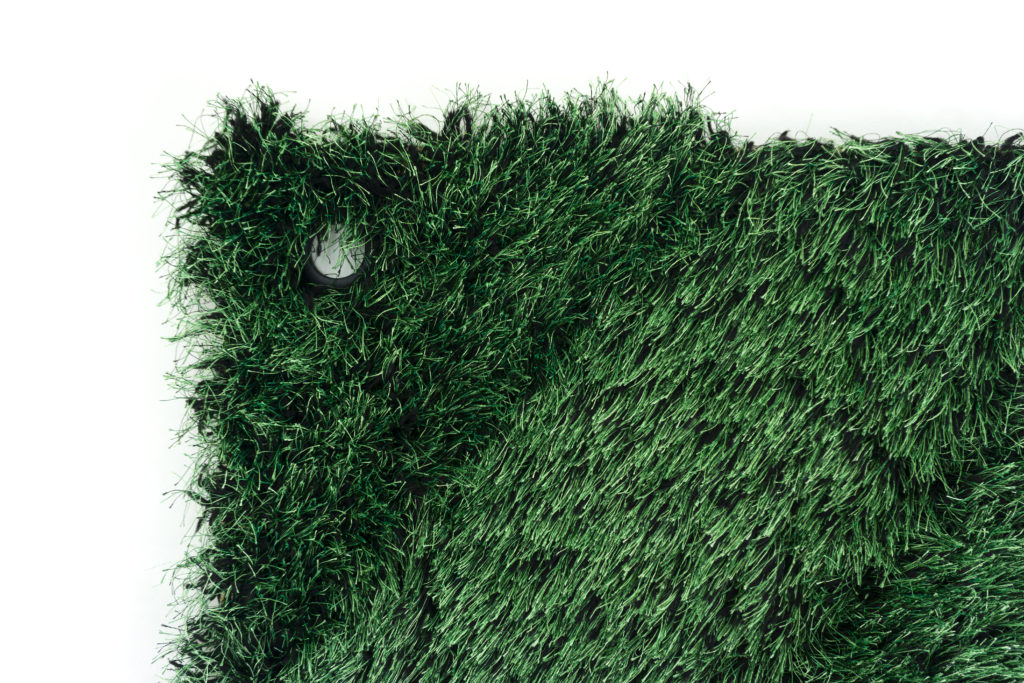 BUILDING MATERIALS requires and reflects on space. Various orientations of artwork acclimate within the chosen location expanding on the formal, architectural, and building elements and in turn, extends in relation to the work. Familiarity and reflection create a fundamental entry point for understanding elements of labor process and domestic within. 
What do you want to convey to viewers or the audience? 
Everything is a print. We are imprinting constantly. 
I want viewers to consider print. To look at a material or object and think differently about what it can be instead of what we are conditioned to know. To question and take a closer look at what's in front of you. Consider the information around you and how you perceive it.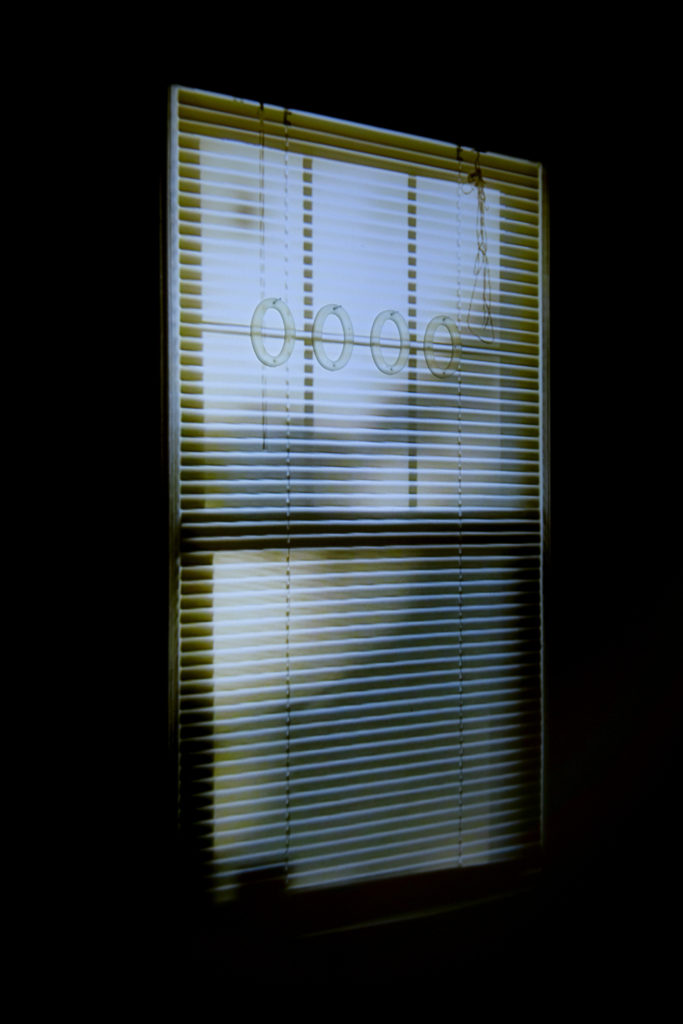 I seek to engage dialogue among those who do not yet have language by building information through architecture, construction materials, and domestic ready-mades, through which familiar elements of underlying process become apparent. These moments yield entry points for understanding those same elements I explore with print by expanding where formal design, layering of information, and construction process are revealed, bringing focus to where the conversation on the white walls and behind our domestic walls overlap.  
How has receiving the 20/20 Emerging Artists Fellowship helped you/your practice?
The fellowship is giving me access to have a solo exhibition! I find when your work is in relationship to itself, it has the ability to create a rich conversation. A conversation it cannot have alone. This observation is invaluable. 
BUILDING MATERIALS OPENS SEPTEMBER 17TH X DETROIT MONTH OF DESIGN
To honor Detroit's designation as a UNESCO City of Design, Design Core is recognizing the entirety of September as Detroit's Month of Design. Programmed by Design Core, Detroit Month of Design is a citywide celebration of creativity that gathers designers and the greater community to celebrate Detroit's role as a national and global design capital.
Every September, partners across Detroit—from emerging studios to established companies and educational institutions—come together to show off their latest works and ideas. These cross-disciplinary events take place in all corners of the city, highlighting the talent and innovation that makes Detroit a UNESCO City of Design.
The post Interview: Lindsay Splichal on Upcoming Solo Exhibition BUILDING MATERIALS appeared first on PLAYGROUND DETROIT.