"The Hum & Glow of Winter" Public Art Installation by Michael Polakowski debuts at Beacon Park on February 27th
"The Hum and Glow of Winter" is a new public artwork series by Michael Polakowski that will be on view throughout this winter at Beacon Park, in downtown Detroit. These bold and graphic art installations are on display at Beacon Park in the garden beds along Grand River Avenue through mid- March for park visitors and passersby to enjoy.
"DTE Beacon Park's space and programming is driven by light, energy, and motion, which creates so many ways for visual artists to get inspired and engaged. We want to create a space that draws an audience through engaging activations that haven't been seen before, ones that reflect the communities in which our audiences are living and working every day. This happens by-and-large through local practitioners," explains Megan Heeres, Beacon Park Manager.
Integrating public art into the park grounds is an important initiative for the public space. "From its inception, DTE Beacon Park has been connected to the local arts community from hiring local artists to host our many hands-on activities that we offer at events through-out the year, to being vendors at our Night Markets throughout the summer. We also have been committed to hosting local musical talent from DJ's, live acts, dance troupes, and many range of live performers – not visual artists – but they have created experiences for our visitors."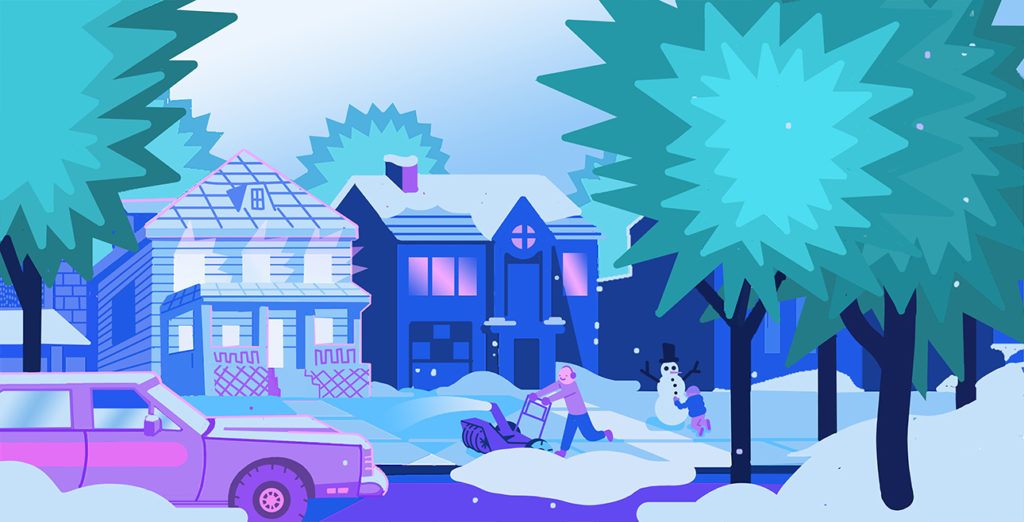 As the selected artist for the project, Heeres was drawn to Michael's work as it is "very approachable and surprising. I want visitors to be able to see themselves in this work, but also feel a bit disoriented by his magical approach to the landscapes. He has achieved this through his use of color, shape, and transparency." 
Conceptually, the idea of exploring signage within the city was a starting point for the project. "Detroit is mostly flat, and its signage, both large and small, has always been a very conspicuous part of the landscape for me," she explains. "It has helped me to orient myself as I bike, drive, and walk around – even the large metal skeletons of by-gone signs. There is also a long history dedicated to the art and craft of sign painting in the city that one can witness in the windows of hardware stores, party stores, beauty shops, and bakeries."
In thinking about how to engage their audience in a new and different way during the winter, visitors traversing through will gain an experience punctuated by these striking, bright, and beautiful signs-whether they are on a bus, in a car, walking by, or sitting in Lumen or at Republic enjoying a meal. These illustrations allow people to find themselves in the city, in scenarios that are familiar enough that they can re-create memories they have had as they have moved throughout Detroit.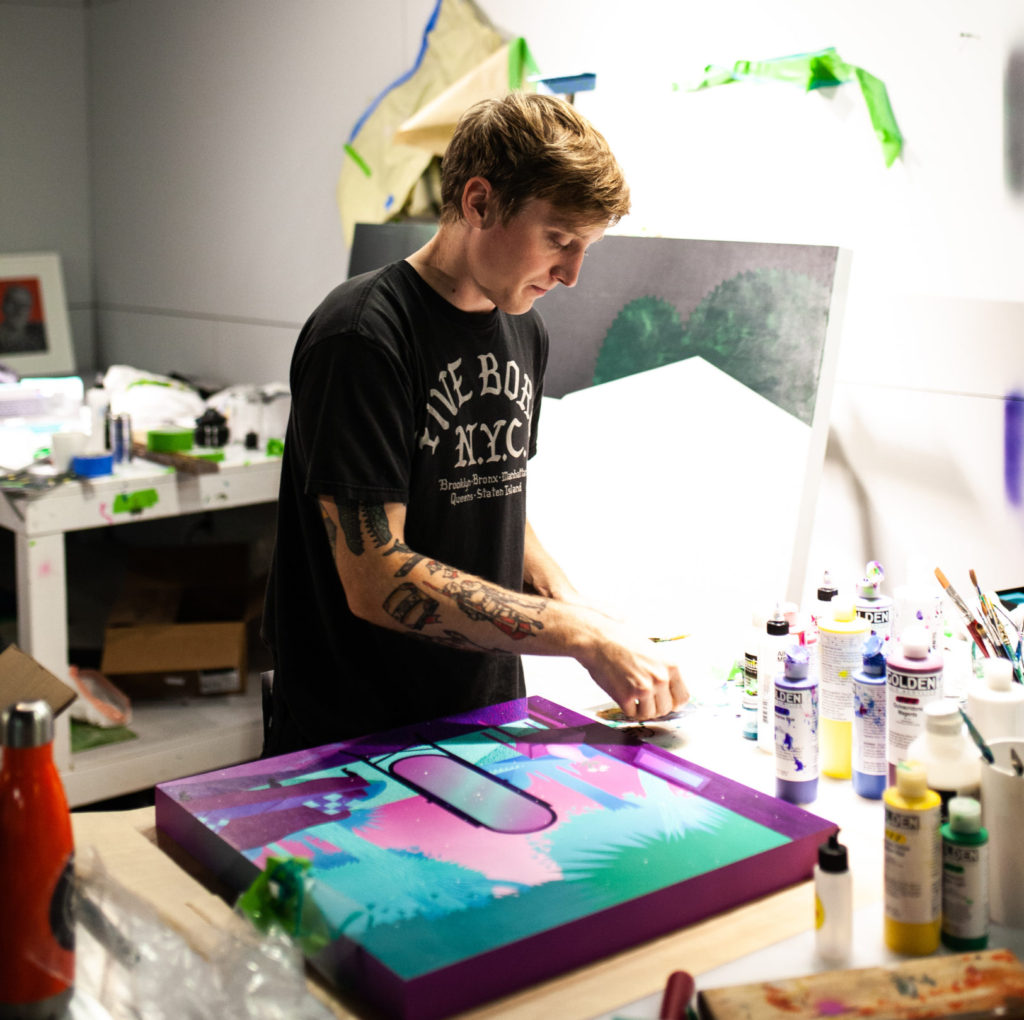 Michael Polakowski is an illustrator and muralist working and living in Detroit. His work is heavily inspired by both Detroit's architecture and tradition of sign painting that has come to define the city's landscape. "The Hum and Glow of Winter," brings these elements to life by depicting various green-spaces and neighborhoods throughout Detroit through light and energy that can be felt throughout the winter season.
On Thursday, February 27th from 5-7pm, there will be an artist reception at DTE's Beacon Park to celebrate the temporary art installation "The Hum and Glow of Winter" by artist Michael Polakowski, curated by PLAYGROUND DETROIT. More information here.
Meet the artist and tour the installation on the beautiful park grounds and enjoy complimentary snacks and beverages inside of the heated winter lodge.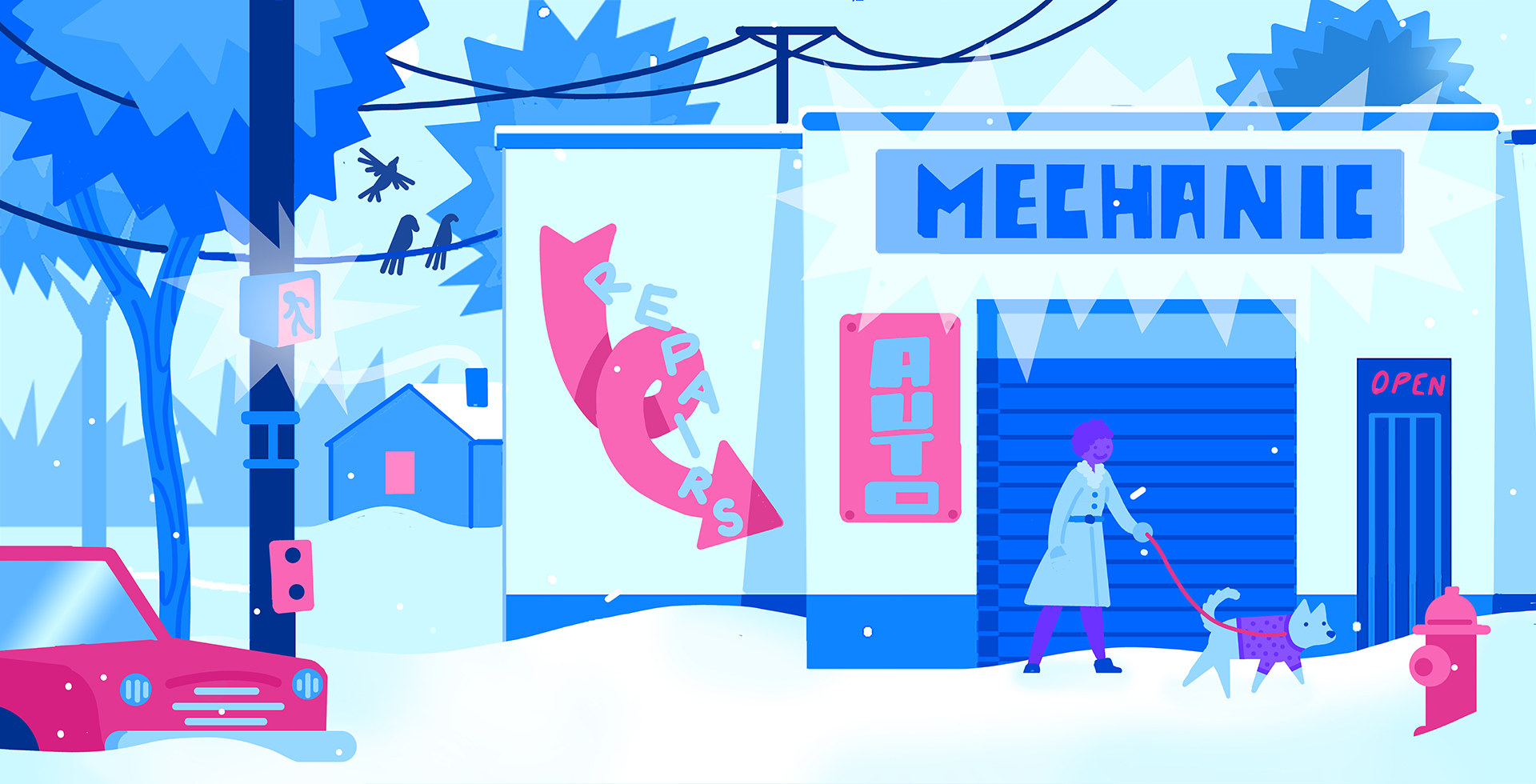 Beacon Park will continue to highlight local artists in particular ways through upcoming collaborations with Design Core Detroit, Design Connect, Dlectricity 2020, and many other organizations and individuals currently and in the future. 
This is sponsored by DTE Beacon Park Foundation and programmed by the Downtown Detroit Partnership.
The post "The Hum & Glow of Winter" Public Art Installation by Michael Polakowski debuts at Beacon Park on February 27th appeared first on PLAYGROUND DETROIT.